Did you know the most common eating disorder in the United States is neither anorexia nor bulimia?
It's Binge Eating Disorder. In fact, binge eating disorder impacts three times the number of those facing anorexia and bulimia combined.
8 million Americans have Binge Eating Disorder, affecting 3.5 percent of women, 2 percent of men and 1.6 percent of adolescents.
Unlike what many people believe to be true, Binge Eating Disorder isn't necessarily about overeating at Thanksgiving; it is a debilitating illness that can impact many vital parts of everyday functioning and how one relates to themselves and those around them. According to the DSM-5, the diagnostic criteria include:
• Frequent episodes (at least once a week for the past three months) of consuming a large quantity of food. Binges can last 1-2 hours
• Lack of inappropriate compensatory weight control such as vomiting or laxatives
• Displaying a lack of control: Eating faster than normal, often to the point of feeling uncomfortably full
• Eating these unusually large amounts while not feeling hungry
• Embarrassment and shame (often times, eating alone)
• Marked psychological distress resulting from binge episodes
If you or a loved one are experiencing these symptoms, it's critical to seek help. Someone who struggles with Binge Eating Disorder is not simply someone who is unable to lose weight; Binge Eating Disorder is a debilitating disease that not only impacts medical stability, but also many social and emotional aspects that really make life worth living.
If any of the symptoms above sound similar to what you or someone you love are experiencing, you are not alone and there is hope. Recovery is possible with a strong balance of nutritional, medical and behavioral therapy.
As always, we're here to help.
####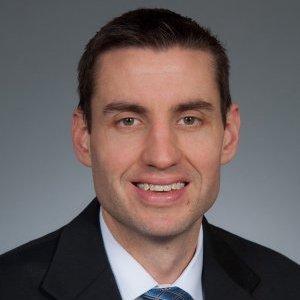 Michael McDonough is the Director of Communications at Walden Behavioral Care. Prior to joining Walden in February of 2016, he was the Marketing Communications Manager for the Greater Boston Chamber of Commerce, elevating the organization's brand awareness and increasing membership acquisition through digital and traditional marketing strategies. He also carries nearly ten years of public relations experience working with dozens of corporate and non-profit organizations.
Michael is a graduate of Syracuse University, where he obtained a Bachelor of Arts in both Broadcast Journalism and Psychology. He is an avid runner, having completed five marathons (including four Boston Marathons).
*This blog post does not necessarily represent the views of Walden and its management. The Walden Blog is meant to represent a broad variety of opinions relating to eating disorders and their treatment. Comments are welcome, but respect for the opinions of others is encouraged.