Georgia Locations
Together as one – Walden Behavioral Care and Atlanta Center for Eating Disorders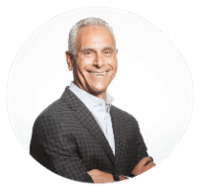 We are proud to announce our partnership and acquisition of the highly-respected eating disorder treatment center, Atlanta Center for Eating Disorders (ACE). Leveraging our experience in building full systems of specialized eating disorder support with their 23 years of treatment excellence, we are thrilled to now have the ability to provide thousands of people living in the Southeast region with top-quality eating disorder care.
My vision for Walden Behavioral Care remains the same; your health, safety and recovery success are of utmost importance. The joining of our two organizations will enable a more comprehensive and accessible treatment experience for you. We remain committed to welcoming and providing individuals of all ages, genders, sexualities, socio-economic statuses, religions, races, ethnicities and eating disorder diagnoses with affirming care. We have also worked hard to secure in-network contracts with insurance providers throughout Georgia to help more individuals access the care they need and deserve.
We understand how challenging living with an eating disorder can be and recognize that exploring treatment options can come with a lot of uncertainty and that taking the first step to healing takes a lot of courage. Our empathetic and experienced group of eating disorder specialists are here to support you through every stage of your recovery journey.
We are thrilled to welcome the ACE family and Atlanta community to our family and look forward to getting to know you better.
My best,
Stu Koman, Ph.D.
Walden Behavioral Care has convenient locations across Metro Atlanta, including:
Residential
Partial Hospitalization, Intensive Outpatient & Outpatient Clinics
Dunwoody, GA (PHP, IOP & Outpatient)
Alpharetta, GA (PHP, IOP & Outpatient)
Decatur, GA (IOP & Outpatient)