Inpatient Eating Disorders Treatment
Walden's Alcott Unit – A 23-Bed Hospital Unit For Adults and Adolescents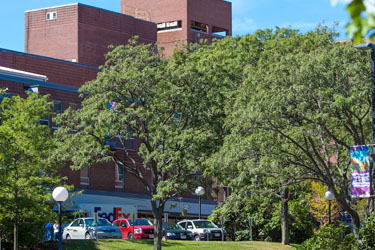 Waltham Inpatient Unit
9 Hope Avenue, Suite 500
Waltham, MA 02453-2711
Phone: 781-647-6700
Walden Behavioral Care provides inpatient eating disorders treatment for adults and adolescents, both male and female, at our Alcott unit on the fifth floor of Boston Children's in Waltham, Massachusetts.
Inpatient treatment is the most intensive level of care for patients working toward eating disorder recovery. Even for patients at this advanced stage of their disorder, the focus is on a planned, step-by-step process of recovery.
To learn more about Walden's inpatient eating disorders treatment program, please click here.
For directions to Walden's Alcott Inpatient Unit for Eating Disorders, please click here.
Click here to meet the medical leadership team.