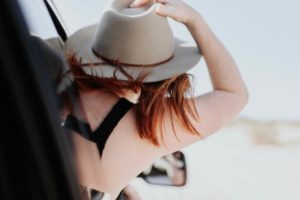 One of the most common questions that I receive from clients and their loved ones is, "How do I recover?" This is really tough to answer because everyone's eating disorder recovery journey is different, and, although many wish there was, there isn't a simple instruction manual. My best advice is to try and appreciate the journey rather than just focusing on the destination.  Here are some suggestions to help navigate eating disorder recovery.
Don't isolate. For many people, their eating disorder has kept them isolated for years, cut off from family, friends and coworkers. It can be one of the hardest things to start to be more social, but it is important to remember that the eating disorder thrives in isolation. Poor body image, ritualized eating habits and depression make it easier to withdraw. As hard as it may be, I encourage you to continue maintaining your social calendar—even if that means simply sitting at a coffee shop and being in the presence of others. This may feel uncomfortable so try not to put expectations on yourself for this to be easy. If you feel out of place in social situations, BREATHE! You're doing something right, and this could be one of the most essential–yet rewarding–parts of your recovery.
Take it One Day at a Time. Sometimes thinking about where you will be in recovery a year from now or 6 months or 1 month or even a week can be overwhelming. While It can be dangerous to live in the past, it can be just as dangerous to live in the future. Try focusing on what you need to do within the day to help you progress in your recovery.  If one day is too overwhelming, that's okay. Focus on taking one hour at a time. If that is too much, break it down minute to minute!
Find your affirmation, and say it as much as possible. Affirmations can be a powerful tool in eating disorder recovery. The key is to create an affirmation that is realistic and tailored to you. If you don't feel that you can say "I love myself" while you're looking in the mirror, that's okay. Perhaps it can be a long-term goal to work on with your treatment team. Maybe a more practical affirmation would be: "today, I'm going to take actions in order to learn how to love myself" or "today I'm going to try to like one thing about myself." Some more affirmations that have been helpful for many of my clients in recovery have been: "today I will try my best to nourish my body," "today I strive for health," "today I choose to say no to my eating disorder" or "today I choose to be alive."
Create a Vision Board and look at it daily. Vision boards are a visual representation of what you want to attract into your life. Vision boards often help people define goals and then become motivators in helping to achieve these goals. I encourage all of my clients that I work with in treatment to create one of these boards and add to it as they progress through recovery. For those people in early recovery who may have a hard time with this, just remember that this exercise is about exploring possibilities—not about designing the "right" future. If you're not sure what vision you have for your future, put some old hobbies on your board—maybe they will be enjoyable again for you later in recovery. You won't come out of recovery the same person you came in, and that's okay. Try to find enjoyment in creating an updated version of yourself.
Learn How to Stimulate Your Vagus Nerve, and Stimulate it Daily! The Vagus nerve, a large component of the autonomic nervous system, is the longest cranial nerve in the body with the widest distribution. It originates in the brainstem and travels down through the neck, the upper chest, lower chest, esophagus, and into the abdominal cavity. It impacts everything from the heart to the GI tract. More and more studies are showing the positive impacts of having a healthy Vagus Nerve. Some small studies and case reports have described Vagus Nerve Stimulation (VNS) treatment as effective for headaches, treatment resistant anxiety disorders, cycling bipolar disorder, and Alzheimer's disease. Nowadays, the most talked about benefits of a healthy Vagus Nerve are better digestion, a way to fight inflammation, and a way to lessen depression and anxiety.  There are different ways to stimulate the Vagus nerve and many you can do right at home!  These include: deep diaphragm breathing, humming, practicing Yoga, taking probiotics, and meditation. Making sure you have a healthy Vagus Nerve could benefit every part of you on your recovery journey. Remember to always consult a medical doctor before starting any sort of probiotic medication or before starting a yoga routine.
This list is not all-inclusive; however, it is a concrete place to start. Remember that your recovery is unique and what worked for someone you meet in treatment may not work for you. I recommend writing down tools and tips that do work for you so that you can remind yourself of them when times get tough. Finally, remember to give yourself credit for what you are doing. Try to take baby steps each day, and soon those baby steps will equal a mile; and eventually, those miles will bring you to places you may never have dreamed you could go.
####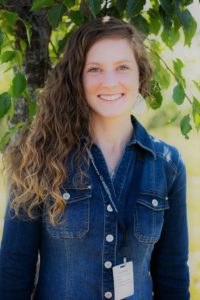 Erin Gilmore is currently an Adult Clinician working In the Partial Hospitalization and Intensive Outpatient Programs at Walden Behavioral Care's South Windsor, CT clinic. Erin also works as a Per-diem Clinician at Rockville General Hospitals Walden Inpatient Unit. Erin received her Bachelor of Social Work from Eastern CT State University and graduated Magna Cum Laude from Southern CT Stated University's School of Social Work, with a concentration in Mental Illness and Addiction. Prior to working at Walden, Erin worked as a Nursing Assistant for 8 years with the geriatric population in a nursing home, as well as those on rehabilitation units. In addition, Erin provided in home care to those who were elderly and/or disabled. Upon obtaining her Social Work degree, Erin worked with people who had Severe and Persistent Mental Illness and Substance Abuse problems. In her free time, Erin enjoys hiking, biking, traveling to new places and enjoying the company of her family.