Walden Clinic In South Windsor, Connecticut
Providing Partial and Intensive Outpatient Eating Disorders Treatment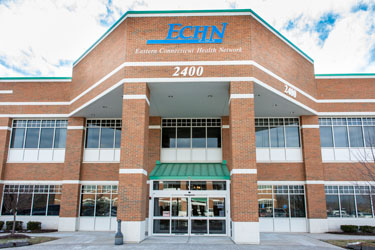 South Windsor Clinic
2400 Tamarack Ave, Suite 203
South Windsor, CT 06074
Admissions: 888-791-0004
Phone: 860-467-2210
Fax: 860-644-0905
Walden Behavioral Care's South Windsor, Conn., Clinic is located in the heart of Connecticut making access to treatment convenient for those living in Connecticut, including the Hartford area, and in the Providence, R.I., region.
The clinic offers partial hospitalization and intensive outpatient programs for adolescents and adults and a binge-eating program for adults. The clinic also offers outpatient treatment for adolescents and adults who suffer with eating disorders.
Treatment Programs
Eating disorders treatment programs offered at Walden's South Windsor clinic include:
Support Groups
Free Alumni Support Group for Adults hosted every Tuesday from 5:30 to 6:30pm.
Free Alumni Support Group for Adolescents hosted every Thursday from 5:15 to 6:00 pm.
If you are not Walden alumni but interested in joining the support group, please call the clinic for more information
For directions to our South Windsor clinic, please click here.
News Related to the South Windsor Clinic and The Community It Serves
New Haven Register
- October 2017
Eating disorders are centered around negative body images. But artistic images, generated by those who suffer from eating disorders, can have a healing power. That was the message delivered Friday night at Albertus Magnus College, which hosted a program and art exhibition on "The Images of Eating Disorders."
Read More
Hartford Business Journal
- September 2017
When certified eating disorder specialist Rebekah Bardwell Doweyko returned to Connecticut in 2011, she was surprised to learn only one facility offered treatment for eating disorders, which have a higher mortality rate than any other psychiatric illness and affect at least 3 percent of the state's population.
Read More
Revelist
- March 2017
"How do you stay so confident?" It's a question most body-positive activists are asked — and it is a fair one. After all, the movement is bombarded by photos of folks who flaunt their rolls and cellulite without the slightest bit of perceived struggle.
Read More
Hartford Courant
- May 2014
Dieting doesn't work, but appetite control does, according to James M. Greenblatt, M.D., Chief Medical Officer of Walden Behavioral Care and author of a new book, "Answers to Appetite Control."
Read More