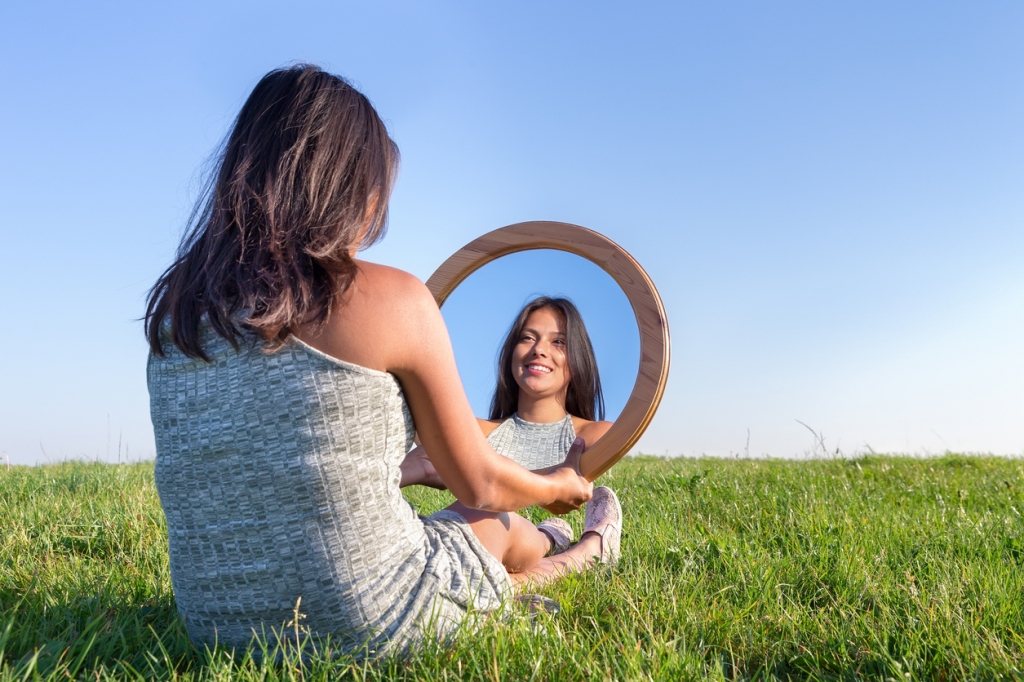 Since I joined the "Mom Club" two years ago, I have considered blogging about a number of experiences related to body, weight and societal expectations. I have struggled with where to start, what to share, but mostly I struggled with finding the motivation to tackle this topic in a way that felt true to myself and the work that I've done for the past decade.
Then this happened over the weekend…
"Mommy, mommy, I am growing. See I am growing!"
A young girl twirled around the local department store, pleased that she could reach the top of the shopping cart.
Her mother turned around and smiled. She had a beautiful, warm smile.
The young girl's voice got louder as she exclaimed excitedly, "Mommy, mommy are you growing?"
My ears perked up as I awaited to hear how her mother responded.
"Oh honey, yes! Mommy is growing in the wrong direction though! She needs to shrink!"
The young girl's mother laughed as she answered and went on to emphasize how she had grown rounder rather than taller. I watched the little girl's face change as she took in these words from her mother.
My heart broke. It broke for the young girl's mother. It broke for the young girl. It broke for my son sitting in the shopping cart overhearing this conversation. It broke for all the women who have or will struggle with body image so much that they feel the need to express it to their children.
There has been a lot of talk recently about the impact of a mother's body image on her female offspring. It's an important topic to address but it isn't just young girls we need to worry about. It impacts boys too.
My son is only 2. He was singing the "Itsy Bitsy Spider" while I overheard the conversation mentioned above. We can learn a lot from our children about nourishing and appreciating our bodies appropriately. My son eats intuitively telling me when he is hungry (his belly goes "roar") or when he is full (his belly says "no more, no more"). He doesn't seem to notice or care that people come in all shapes, colors and sizes.
He recently rediscovered how amazing his belly button is. He likes to lift up his shirt and tell me, "I love my belly and my belly button." We talk about the amazing things that our bodies can do. We need strong legs to help us climb the ladder to go down the slide. We need our arms to give big hugs to the people we love. Our bellies have important jobs; they help us have deep laughs when we do something funny.
The truth is, as a mother and as a woman, there are days when it is easy to find myself drawn into the trap of negative body talk. While I fall victim to this trap once in a while, I feel fortunate. Working in the eating disorders field has provided me with a front row seat to what chronic poor body image, extreme weight fluctuations and decreased sense of self can do to a person. I have seen the impact of seemingly innocent comments and how they can wreak havoc on a person's psyche. Because of this, I feel it is my duty to continue focusing on feeling admiration and love for the body that I have been blessed with. I do it for me, but I also do it for my son and my nieces and my nephews because they deserve to grow up in a world where their self-worth is not defined by their waist size.
It's not always easy. But it certainly isn't impossible.
I hope the young girl's mother knows that her beautiful smile is what her daughter will remember, not her clothing size.
Sometimes my son asks, "Mommy do you love your belly?" And without hesitation I lift my shirt to reveal my belly button and say with a huge smile, "I love my belly."
####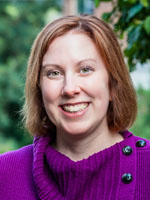 Kristin Brawn is the assistant vice president of marketing and community relations at Walden Behavioral Care. She is responsible for developing and executing proactive community relations strategies that raise awareness of the programs and services that Walden offers. To achieve this, Ms. Brawn works closely with Walden staff including executives, program directors and marketing and community relations associates to promote programs, events and new initiatives. She also maintains close relationships with crisis centers, mental health providers, dietitians and doctors in New England and leverages regional and national partnerships with key eating disorder organizations. Prior to joining Walden, Ms. Brawn spent a decade working for the nonprofit Multi-service Eating Disorders Association (MEDA) in Newton, Mass. She began her career at MEDA as an office coordinator, but was quickly promoted to roles of increasing responsibility including director of project management, chief operating officer and executive director. As executive director, she worked closely with the board of directors to manage finances and raise funds to help elevate the organization. She was also responsible for coordinating MEDA's national conference which included selecting speakers, overseeing conference advertising and marketing and coordinating volunteers. Ms. Brawn earned her bachelor's from the College of the Holy Cross and her master's from Boston University School of Public Health.