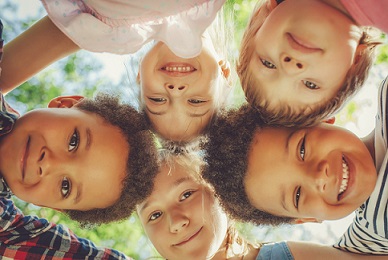 While eating disorders are most commonly diagnosed in teens and adults, their impact on children continues to rise. In fact, one study reveals a 119% increase in related hospitalization rates, while another shows eating disorders are now more common than Type 2 Diabetes in pediatric settings.
For parents, these figures can be frightening. A 9 or 10-year old with an eating disorder?! Yes, it can happen. And because the signs and symptoms of an eating disorder look slightly different in children than in adults, the diagnosis can sometimes be missed.
Here are some warning signs to look out for:
Failure to gain weight expected for one's height. Eating disorders are often diagnosed in teens and adults in part by a significant (non-medically related) weight loss. Children may not exhibit a significant decrease in weight but may fail to gain expected weight for their height or "fall off the growth curve." Any unexplained weight fluctuations (increase, decrease or plateau) may reflect a change in eating patterns.
Sudden interest in eating "healthy." An unexplained change in food preference, especially for "health" purposes, in a child may be reason for concern. It is not uncommon for children with burgeoning eating disorders to believe that they will lose weight by following a vegan diet and/or to perceive the diet as a justification for skipping meals at home.
Increased anxiety around food or meals. Excessive concern about the way in which foods are prepared (e.g. fried vs. baked, or with butter vs. without), avoidance of family meals or social events involving food, portion sizes (concern about too much or too little food) and repetitive label reading are early signs of eating disorders. Hiding and/or hoarding of food can also be red flags.
Concern about body image. It is not unusual for young people to feel self-conscious or lack body confidence. Skipping pool parties, avoiding the beach, connecting one's perceived appearance with self-worth, and/or wearing baggy clothing to hide one's body could be signs of a larger problem.
Changes in mood, grades, and/or interpersonal relationships. Like other major mental illnesses or life stressors, the onset of an eating disorder can wreak havoc on one's mood, school performance and relationships. Children may become withdrawn and isolate themselves. Others who normally do well in school may exhibit changes in their grades.
Children, like teens and adults, are not immune to eating disorders. While the symptoms of an eating disorder might look slightly different in children, the consequences are just as serious. Early identification and treatment of childhood eating disorders yields the best outcomes.
While this topic can be (understandably) concerning for parents, the good news is there is a lot more clinical knowledge and options today. Help is always a quick phone call or email away.
####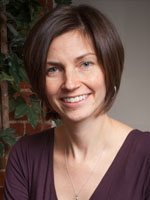 Laura Roias is director at Walden's Worcester clinic providing clinical, administrative and fiscal oversight and development for the clinic. Formerly, she was assistant director of Walden's partial hospitalization and intensive outpatient programs where she obtained extensive experience conducting individual, group and family therapy. Ms. Roias employs a strengths-based perspective and uses a wide range of therapeutic modalities including cognitive behavioral, dialectical behavioral and interpersonal therapy. She received her master's from the University of North Carolina.