Milford Patch
December 2016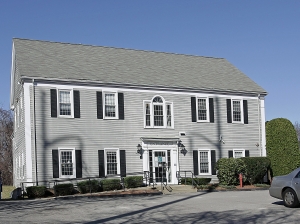 Walden Behavioral Care, LLC, New England's leading provider of treatment for eating disorders, announced the opening of its newest clinic at 229 E. Main St.
The 1,000-square-foot facility will provide intensive outpatient treatment for children, adolescents, adults and families facing anorexia, bulimia, binge eating disorder and other specific feeding or eating disorders (OSFED). The clinic will employ a dedicated team of therapists, dieticians and mental health counselors, bringing many years of specialized care for eating disorders and associated conditions.
"Approximately 10 percent of Americans will experience a serious eating disorder in their lifetime," said Walden President and CEO Stuart Koman. "This means the impact will be felt by more than half a million residents of Massachusetts and Rhode Island alone. This clinic makes local and accessible care a reality for individuals across the region. We're thrilled to join the Milford community."
Programming will focus on evidence-based therapy, building of skills to cope with eating disorders and, for adolescents, family-based treatment. Under this innovative model, parents become an active part of the treatment team, gaining the skills, knowledge and resources to guide their child through the daily challenges of the disorder toward recovery.
"While an eating disorder can create a great deal of difficulty, shame and stress for both patients and families, there's now more help and hope than ever before," said Laura Roias, Program Director of Walden's Milford clinic. "We provide the unique clinical expertise, welcoming environment and highly personalized level of care needed to give individuals the best chance for a lasting recovery."