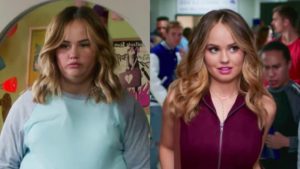 With so much hype preceding the launch of Netflix's new series, Insatiable – including a petition that called for the banning of the show before it even aired – many people eagerly awaited the show's premiere last Friday. Amidst outward criticism from parents and mental health professionals, Insatiable's producers urged people to avoid judging an entire series based off of a purposefully provocative trailer.
Unfortunately, much like the early reviews elicited from the trailer, the general consensus on the series as a whole has been consistent; don't waste your time.
After getting punched in the face by a homeless man, Patty – an overweight high school student – was forced to have her mouth wired shut for three months. This led to a 70-pound weight loss in one summer. When she returned to school the following fall, it was to an overwhelmingly positive reaction from her peers – including (no surprise here) the boy she had a crush on.
I realize that at its core, Insatiable was meant to be a cautionary tale warning people of what can happen when worth is measured using external criteria like weight and appearance.
According to the show's creator, Lauren Gussis, the main character, Patty is loosely based on her own seemingly painful experience as an adolescent. 'I thought if I looked pretty on the outside, I'd feel like I was enough. Instead, I developed an eating disorder.'
"I would have expected a more balanced, thoughtful and responsible portrayal of what it's like living with an eating disorder from someone who has actually experienced one," Dr. Stu Koman, President and CEO of Walden Behavioral Care said. "What I saw was insensitive, invalidating and harmful."
Eating disorders affect 1 in 10 people living in the United States and have the highest mortality rate out of any mental health condition. This show trivialized the experience of many who have been impacted by this devastating illness.
I am always reminded –after watching shows like this – of the vulnerability of adolescents. With social media being ever-present and so easily accessible, it is difficult for teens to truly "shut off." This is especially true for those who have isolated from their peers due to pre-existing mental health conditions or because they have been bullied.
"Insatiable offered no reprieve for those hoping to connect with something meaningful and certainly didn't provide much of any value for the viewer in general," Koman said.
While the show failed to appropriately represent the teenage struggle, below are some helpful pieces of information that we think would be beneficial for all individuals to keep in mind:
Awareness is always great. Unfortunately, unlike other similarly controversial shows such as "13 Reasons Why" and "To the Bone," this show was not even thoughtful enough to elicit any kind of meaningful conversation.
Whenever possible, appreciate your body for what it DOES for you. Your body literally does amazing things every second of everyday. Your worth should not be measured in pounds.
People can live in larger bodies AND be valedictorians AND be on the lacrosse team AND be on the debate team. Using the terms,"Beauty Queen" or "Fat / Skinny people" is toxic and truly perpetuates society's harmful belief that external appearance dictates identity.
I will leave you with this thought from Dr. Koman.
"Insatiable was poorly executed, and frankly, a waste of my Friday evening."
If you were negatively impacted by how several raw and emotional themes throughout this show were portrayed, please leave me a comment.
As always, if you or someone you love might be struggling with an eating disorder, we can help you.
####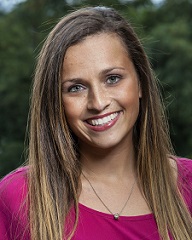 Natalie Cohen is the Marketing and Communications Manager at Walden Behavioral Care. In this role she is responsible for creating thought-provoking and engaging content for Walden's blog, social media, internal/external newsletters, collateral, website and press releases. Natalie's favorite part about working at Walden is being a part of connecting people to life-changing resources and eating disorder support. In her spare time, you can find Natalie at the yoga studio, trying out all the brunch spots and/or snuggling with her dog, Bella.