Did you set any personal goals for 2017?
No, we're not talking about New Year's Resolutions. There are many important distinctions between goals and resolutions. Resolutions can have the ability to perpetuate black-and-white thinking; if I'm not successful by this time next year, I am a failure. Effective and appropriate goals are more specific and attainable so that we aren't so easily setting ourselves up for disappointment. Resolutions are also tricky as the word itself really means to fix something. We are not broken. We can all stand to improve in areas of our lives but that doesn't mean that we aren't whole.
Setting goals can be a lot more productive than making a New  Year's Resolution, whether you're dealing with eating disorders or any other area of your life. They hold us accountable, can demonstrate how far we've gone and help remind us why we want to keep going.
Looking for ideas? Check out our latest Facebook Live where we explore some possible goals for you!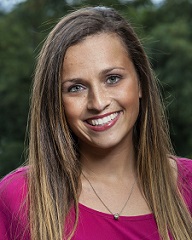 Natalie Cohen is the Senior Marketing and Community Relations Associate as well as the Social Media Coordinator for Walden Behavioral Care.  She earned her Bachelor of Arts degree in Journalism from the University of Maine in Orono. Her favorite part of working at Walden is being able to act as an advocate for clients suffering with mental illnesses and interacting with other eating disorder professionals in the community. In her free time, Ms. Cohen enjoys practicing yoga and spending time with her dog, Bella.