Walden is proud to be the home to some of the nation's most talented providers in the eating disorder field.
Our staff is committed to providing clients with the best possible care and is passionate about instilling knowledge and skills that foster long-lasting recovery for our clients. They are Ambassadors of Hope.
Heather Chenette, LICSW
Lead Clinician – Adult Partial Hospitalization Program and Adult Intensive Outpatient Program, Waltham Clinic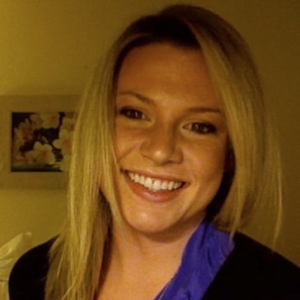 How long have you worked at Walden? I've been at Walden for five years, working in the Residential, Partial Hospitalization and Intensive Outpatient (IOP) programs.
Why did you decide to join Walden? The unique ability to be part of a diverse and dynamic team – across a variety of treatment settings – was a big part of coming here.
What do you love most about working at Walden? The team. The compassion and energy they bring to the table on a daily basis inspires me to be creative and think more critically about the work we're doing. It's always remarkable to see how their dedication is reflected in the progress our patients make.
What does Walden mean to you personally? A place of personal and professional growth
What is your favorite memory/proudest moment at Walden? Whenever I hear from a past patient – whether it's their story of recovery or how they're about to graduate college – keeps me driven to make a difference in more lives.
Describe your "average day" Every day is different. Often days are filled with individual client meetings, facilitating group sessions and supporting clients with meals. I also frequently work directly with families and outpatient treatment teams.
How have patients inspired you? Bravery. Showing up. Coming prepared to participate. Being vulnerable (and knowing it's okay). And allowing us to support them on their journey.
How has the eating disorder field evolved in recent years? It seems as though there is more public awareness and acceptance around eating disorders on all ends of the spectrum.
What is your biggest piece of advice to patients? Remind yourself of what you're grateful for and/or motivates you, especially on the tough days. Use your support system and don't be afraid to ask for help!
What are your hobbies (outside of work)? I really enjoy being outside, spending time with friends and family. One of my favorite places to go is the beach. You may also find me watching HGTV learning new ways to organize and decorate my home. I love starting new painting projects!
What is one thing people may not know about you? I'm funny!