Imagine it's nearly summer vacation time. Your friends have invited you to spend the day with them at a beautiful ocean beach. For months you've been listening to them talk excitedly about jumping in the waves and playing in the surf. You are promised sun and fun, a perfect day of hanging out. It will be the ideal start to the summer!
In the weeks before your trip, you read about the beach. You compare it to other beaches. You look at photos of the beach and are mesmerized by them. You read accounts that others like you have written about the beach. You find yourself imagining what your experience at this beach will be. You are certain that it will be so great and practically life-changing. Sure, you briefly scan through the negative reviews – a few people warn about a strong undertow, others share advice about surviving the beach's rip currents – but you put the most stock in what your friends are telling you: this beach is the best thing ever – and perfectly safe!
You go to the beach. It's nice – or at least nice enough to return many times over the summer. You do have some fun there, but it's not quite the place you imagined it would be. What you like most about this beach is that it provides your group of friends with a shared experience apart from school; a central focus to hinge most of your conversations on.
But that undertow! You've been smashed beneath the surf a few times this summer. You've been held under the water to the point of breathlessness more times than you've admitted to anyone. You've seen the break in the waves that signals trouble – the infamous rip current. It is beginning to occur to you that people really do get caught in them and carried out to sea.
Are Eating Disorders a Choice?
No. Eating disorders are not choices. They are illnesses.
Eating disorders are like rip currents. They hijack our instincts, alter our primal signals for survival and change our behavior. They can take hold of their victims and carry them out beyond their ability to get back to shore – to safety – on their own. At particular risk are those of us who, by way of genetic makeup, life circumstances, lived experience or strong chemical response to eating disorder behaviors (like restricting or binging on food or exercise to numb uncomfortable feelings, lose weight, or build and tone muscle). These behaviors can place even the most capable swimmer at the mercy of the undertow, and pull them under the water.
Yes, it's a choice to go to the beach, to play in the waves, to body-surf; but no one chooses to suffer the destruction of undertows and rip currents.
What You Can Do: Trained professionals in the eating disorder field are like the lifeguards in this scenario. If you have any concerns about you or someone you care about, you can help by reaching out and asking for help.

What You Can Do Today: Are you at a higher risk for an eating disorder? Today you can inquire if eating disorders, mental illness, or addiction issues run in your biological family. Knowing this information about your genetic makeup can help you make decisions about your behavior with diet and exercise.
####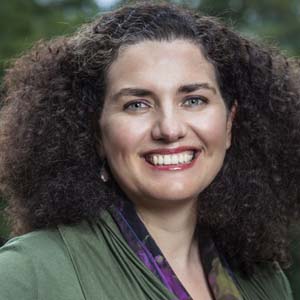 Stephanie Haines, M.Ed., CHES, is the prevention education specialist at Walden Center for Education and Research. Her role is to provide prevention education to school communities including students, teachers and administrators regarding eating disorders, body image and related topics. Before joining Walden, Stephanie was a senior health educator and prevention specialist at the nonprofit organization Freedom from Chemical Dependency (FCD) Educational Services in Newton, where she provided education to students in 50 countries about the prevention of alcohol, tobacco and drug abuse. Earlier in her career, she was a licensed occupational therapist in the Newport, N.H., school district. Stephanie earned her master's degree from Plymouth State University in New Hampshire, where she served as a graduate assistant to Margaret Burckes-Miller, founder and director of the university's Eating Disorders Institute. She earned her bachelor's degree from Granite State College and an associate's degree from New Hampshire Technical College.