Residential Eating Disorders Treatment for Adolescents
Compassionate Care in a Home-Like Environment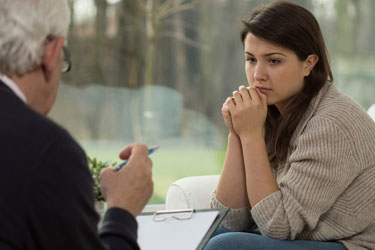 The adolescent residential program is structured to provide 24-hour support for adolescents who are struggling to manage their eating disorder outside of day treatment hours. It is also beneficial for those who needs lower reintegration into their lives after an inpatient stabilization stay. This level of care allows for intensive family work outside of the home environment. These efforts include family therapy, parent education and parent skills groups. The goal is to increase the resources and support an adolescent has for recovery outside of the treatment setting. Medical oversight, medication management and dietary education and interventions remain a central focus at this level of care. We begin to more intensively layer interventions that go beyond the biological to include increased attention to the psychological and social aspects of the recovery process. Given that an adolescent is removed from the demands of daily living, life skills preparation is of the utmost importance in order to reduce risk of relapse upon their reintegration into the home, school and social environments.
Requirements of the Adolescent Residential Eating Disorder Program
Female or male, 12 to 17 years of age.
Require 24-hour care, but not hospital level of care.
Cannot be treated at a less intense setting.
Treatment for the Adolescent Residential Eating Disorder Program
Case management.
Medication management.
Nutrition education and coaching.
Onsite physician and nursing care.
Individual counseling.
Daily group therapy.
Family therapy.
Educational support.
Discharge planning.
Treatment Team for the Adolescent Residential Eating Disorder Program
Psychiatric nurse practitioner
Dietitian
Family therapist
Mental health counselors
Adolescent Residential Eating Disorder Group Programming
Dialectical Behavioral Therapy (DBT)
Cognitive Behavioral Therapy (CBT)
Nutrition education
Self-esteem
Expressive therapy
Body image
Relapse prevention
Discharge planning
Support for Families for the Adolescent Residential Eating Disorder Program
Intensive eating disorders education
Coached meals
Family therapy
Parent skills groups
Adolescent Residential Eating Disorder Program Hours
Twenty-four hours a day, seven days a week.
Walden's residential eating disorders program is located at Walden Place in Waltham, Massachusetts.
If you are a healthcare professional and would like to schedule a tour of our residential program, contact Kristin Brawn at [email protected].