Outpatient Eating Disorders Treatment Services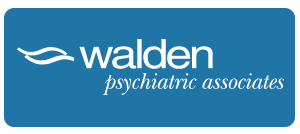 Adolescent and Adult Outpatient Programs
Walden Behavioral Care offers outpatient treatment services via its subsidiary, Walden Psychiatric Associates.
Eating Disorders Treatment Services
Eating disorders outpatient clinics are located in Waltham, Braintree, Peabody, Amherst, Massachusetts; and South Windsor, Connecticut. Services include nutritional counseling and individual group and family therapy.
The Waltham outpatient office offers an Adult Mastering Balance Outpatient Program and a Child and Adolescent Mastering Balance Outpatient Program. These programs specialize in the treatment of compulsive overeating, binge-eating disorder, food addiction and weight management. Treatment will be provided by experienced and compassionate professionals representing the disciplines of nutrition, psychiatry, psychology and social work.
In Waltham, Walden outpatient treatment services also include psychopharmacology evaluations, medication management and nutritional counseling for depression and other mood disorders, anxiety disorders, attention deficit hyperactivity disorder (ADHD), and post-traumatic stress disorder (PTSD).
Outpatient programs provided by Walden Psychiatric Associates do not accept insurance.
To learn more about our outpatient programs or to schedule an outpatient appointment, please click through to one of the Walden outpatient offices nearest you: