Meet Our Online Eating Disorders Consulting Team

Rebecca Bernat, LICSW
Senior-level clinician Rebecca Bernat, LICSW directs residential treatment programs at Walden. Previously, she spent several years as director of Walden's Braintree clinic. She is trained in dialectical behavioral therapy (DBT), cognitive behavioral therapy (CBT), family-based treatment and adolescent development. She earned her master's degree from Simmons College in Boston, Mass., and trained in DBT through Marsha Linehan's Behavioral Tech, LLC.

Bob Bordonaro, LICSW
With more than a decade of eating disorder treatment experience, Bob Bordonaro, LICSW has worked in several key positions at Walden. Currently serving as director of Walden's Peabody, Mass., clinic, he is also president of the Metro Boston Chapter of the International Association of Eating Disorders Professionals and has been a member of the National Association of Social Workers since 1998. He earned his master's degree in social work from Simmons College in Boston.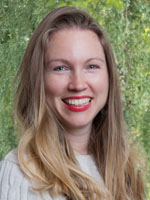 Rebekah Bardwell Doweyko, LPC
Having held clinical positions at several eating disorder treatment facilities, Rebekah Bardwell Doweyko, LPC is currently director of Walden's South Windsor, Conn., clinic. A specialist in substance abuse treatment, she was featured in the Emmy-nominated HBO documentary "Thin" and wrote the foreword to the highly acclaimed self-help book, Maintaining Recovery from Eating Disorders by Naomi Feigenbaum. She earned her master's degree in mental health counseling from Florida Atlantic University and is a licensed professional counselor in Connecticut.

Robert J. Keane, Ph.D., LICSW
For the past five years, Robert J. Keane, PhD, LICSW has served as assistant vice president of clinical services and training at Walden Behavioral Care. A senior behavioral health administrator and clinician with more than 30 years of behavioral health experience, he is a former deputy commissioner at the Massachusetts Department of Mental Health and was co-principal investigator for a four-year grant from the Substance Abuse and Mental Health Services Administration. He earned his master's degree and doctorate from the Boston College Graduate School of Social Work, where he is currently a faculty member.

Renee Bazinet Nelson, Psy.D.
Now Walden's director of adolescent services, Renee Bazinet Nelson, PsyD formerly served as assistant director of Walden's clinic in Worcester, Mass. She earned her doctorate in clinical psychology with a concentration in health psychology from the Massachusetts School of Professional Psychology and completed her post-doctoral training at the Cambridge Eating Disorder Center in Massachusetts.

Emily Slager, M.Ed., LMHC
Before being named director of Walden's newest and largest clinic at Hickory Drive, Waltham, Mass., Emily Slager, MEd, LMHC served as director of residential, partial hospitalization and intensive outpatient programs for adolescents and adults at Walden's previous Waltham location. She earned her master's degree in counseling psychology from Boston College. Her professional interests include the development of eating disorders in athletes and in the lesbian, gay, bisexual and transgender community.