Walden Clinic In Worcester, Massachusetts
Providing Partial and Intensive Outpatient Eating Disorders Treatment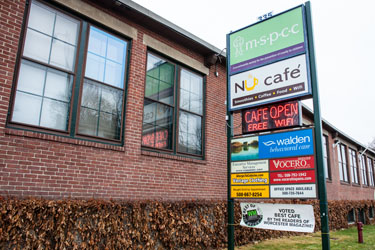 Worcester Clinic
335 Chandler Street
Worcester, MA 01602
Admissions: 888-791-0004
Phone: 508-796-5797
Fax: 508-796-5799
Walden Behavioral Care's Worcester Clinic is centrally located in the heart of Massachusetts making it easy for individuals in Central Massachusetts and Rhode Island to access treatment close to home.
The clinic offers a partial hospitalization program, intensive outpatient program, a binge-eating program for adults and an intensive outpatient program for adolescents.
Treatment Programs
Eating disorders treatment programs offered at Walden's Worcester clinic include:
Support Groups
Free Alumni Support Group hosted every Wednesday from 5:30 to 6:30 pm for adults (18+ only).
* You must RSVP with the clinic (508-796-5799) prior.
For directions to our Worcester clinic, please click here.
News Related to the Worcester Clinic and The Community It Serves
baystateparent
- December 2017
As some parents can attest, "picky eating" is extremely common among children of all ages. For some, however, picky eating might not be just a phase — it may actually represent symptoms of a more serious problem.
Read More
Contemporary Pediatrics
- June 2017
Eating disorders can be difficult to diagnose and manage, and to make matters more complicated, a recent study reveals that just 20% of teenagers with eating disorders seek treatment from a medical professional.
Read More
Worcester Telegram & Gazette
- January 2017
Read More
New York Times
- January 2017
At age 12, after Brendan started showing signs of malnourishment, the family took him to Walden Behavioral Care, an eating disorder treatment center in Waltham, Mass., where he was given a diagnosis of avoidant/restrictive food intake disorder, or ARFID.
Read More
Worcester Magazine
- July 2016
For many people, mealtimes are not always about the food. Maybe you're talking with a family member or a date, maybe you're absorbed in an episode of your favorite TV show, or maybe you're just scarfing something down at your desk at work.
Read More
Worcester Telegram
- May 2016
College kids may be bringing home with them something more surprising than a tattoo. They may be homeward bound with an eating disorder that could have started earlier in high school, but resurfaced or worsened in college or one that never existed until they set foot on campus.
Read More
GoLocalWorcester.com
- April 2016
This series will equip both providers and parents with the guidance to make a long-lasting impact on patients and loved ones," according to Laura Roias, program director of Walden's Worcester clinic.
Read More
Central Massachusetts HEALTH
- December 2015
"I think what's still lacking is a full understanding of eating disorders and the emotional struggles that go along with the illness. I think we have a lot to learn as a culture about that, but I do think the awareness that it's a mental illness that's treatable, and worth treating, is on the rise."
Read More
Worcester Business Journal
- November 2015
I was disturbed by the vast number of people struggling with eating disorders and the meager number of specialists able and qualified to treat them, so I prepared to enter the field in grad school.
Read More