Walden Clinic In Peabody, Massachusetts
Providing Partial and Intensive Outpatient Eating Disorders Treatment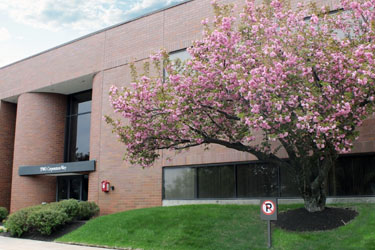 Peabody Clinic
2 Corporation Way, Suite 260
Peabody, MA 01960
Admissions: 888-791-0004
Phone: 978-531-2904
Fax: 978-531-2909
Walden's Peabody Clinic allows individuals on the North Shore of Massachusetts and in southern New Hampshire easy access to treatment close to home.
The clinic offers partial hospitalization and intensive outpatient eating-disorder programs for adolescents and adults including adult binge-eating disorder. The clinic also offers outpatient treatment for adolescents and adults who suffer with depression and other mood disorders, anxiety disorders, ADHD, PTSD and eating disorders.
Treatment Programs
Eating Disorders treatment programs offered at Walden's Peabody clinic include:
Support Groups
Free Alumni Support Group for Adults hosted every Tuesday from 5:30 to 6:30.
Free Alumni Support Group for Adolescents hosted every other Thursday from 5:15 to 6:00pm.
If you are not Walden alumni but interested in joining the support group, please call the clinic for more information
For directions to our Peabody clinic, please click here.
News Related to the Peabody Clinic and The Community It Serves
Shape
- October 2017
Amazon is selling a sweatshirt that treats anorexia like a joke (yes, anorexia, as in the deadliest mental disorder). The offending item describes anorexia as "like bulimia, except with self-control." Mhmm, you read that right.
Read More
PsychCentral
- May 2017
Based on our extensive work with family-based treatment, here are seven surprises parents commonly discover:
Read More
The Citizen
- September 2016
As eating disorders and obesity have become major public health issues, the conference focuses on new knowledge, tools and strategies for eating disorders. These include anorexia, bulimia, binge eating disorder and bariatric surgery.
Read More
Boston Business Journal
- October 2014
The Peabody location will help broaden access to similar day programs in the North Shore, putting 90 percent of the state within 45 minutes of a Walden clinic.
Read More