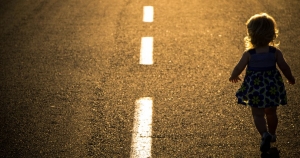 I took that leap. The leap of faith that got me through the day. I knew I was not alone, I couldn't be. I knew that this could not be an internal struggle inside myself anymore. Despite, all the thoughts I thought inside my head, I believed I was not alone. I hoped that sharing my story would help me and others too.
One of the biggest leaps in life was starting this blog; sharing my story. The more I became honest with myself, the more I realized I was not the only one struggling in life. The feeling of being alone and in deep despair can be so destructive to one's soul. I began my blog in December of 2012, scared and alone with not knowing where to begin. As I began to type, my thoughts poured out onto the computer. I tried not to cast judgment on my entries, keeping in mind the audience too. I began to believe I was not alone the more and more I shared my thoughts and struggles. Being honest with my struggle with an eating disorder has helped me to decrease the shame and guilt. The racing thoughts of self-destruction became less and less inside my mind.
One of my passions in life is to try to find purpose and make it as meaningful as possible. I believe I am capable of becoming the person of becoming in life. While writing blog entries, it helps me on my road to recovery, I hope to make a difference in someone's life through my own recovery process from an eating disorder. My blog deals with many internal struggles that anyone could be dealing with that's recovering from an eating disorder or not. I try not to focus on the unhealthy coping mechanism of an Eating disorder. I try to focus on the emotions, the struggles of everyday life that I may encounter from the past, present, or future.
Sharing my story, has helped me along my road of recovery and made me a stronger woman. I hope that by sharing my story it may help you or a loved one while helping myself too. Thanks to all who support me during this process in life. May we all find ourselves along the journey of life?!
####
About the author: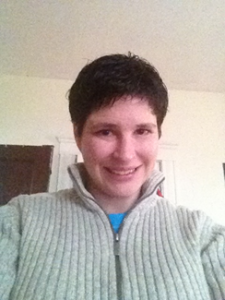 Ariane Theriault is a registered nurse at a Boston Hospital in the cardiology field. She earned her Bachelor of Science degree and graduated Magna Cum Laude for Nursing from the University of Massachusetts, Boston. Her favorite part of blogging for Walden is being able to help others and herself on her road to recovery from an eating disorder. She likes to give a fresh perspective on eating disorder related news in the media and on her own personal struggles, while relating them to others. In addition to writing for the Walden Blog, Ariane also writes her own blog Rest in Peace E.D., Hello Ariane. Her passions range from gardening, writing, and advancing her career. She enjoys spending her time with her partner, family, friends and her two cats, Jaguar and Binks.