"He is a disgrace,"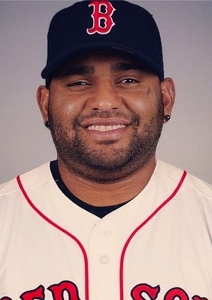 said one sportscaster.
"The Fat Problem with Pablo Sandoval," read a headline.
"Guess Pablo Sandoval's Weight reporting day," a Twitter user mused.
On Sunday, Boston Red Sox third baseman Pablo Sandoval reported for his first day of Spring Training. In less than 24 hours, the media and Twittersphere was inundated with comments like these. Not because of how he swung the bat or threw the ball across the diamond. No, this was all because of the way he LOOKED.
Opening Day is still six weeks away, and many are already considering it a lost season for Sandoval. Since when does a little extra weight doom an athlete to failure? And what gives us the right to assume that because someone has gained weight, they are no longer a viable athlete?
Yes, Sandoval batted just .245 last season and hit only 10 home runs after signing a five-year, $95 million deal last off-season. The critics have every reason to question his performance, but to focus all the attention on how the guy looks – or weighs – when showing up to work?
It's classic body shaming. It's reaching millions, including thousands of youth in Red Sox Nation. Imagine fourth graders applying this mindset to their teammates who are living in larger bodies. Are we going to teach our children that they can't excel in sports because of the way they look? Or because they are carrying more weight than their teammates? Is this the kind of environment we want to push onto our children?
Some are validating this body shaming attack on Sandoval saying that it's okay since the Red Sox paid him millions and then didn't produce last season. They claim that he should have been more focused on preparing for the season (losing weight)… But is this really fair? Mo Vaughn, Prince Fielder, David Wells and CC Sabathia – are some other players who faced similar media exposure for not appearing "in shape" but have continued to excel.  Also,  in case you're interested, Sandoval's current listed weight is the same as when he batted .330 and hit 25 home runs in 2009 for the San Francisco Giants. We didn't hear as many body shaming rants back then…
So is this all really a "fat" problem? Or just another case of blaming personal deficiencies on an external ideal? As we embark on National Eating Disorders Awareness Week, this is a great time to challenge these ideas and think about the broader implications that they can have on our future generations. There's no one size fits all when it comes to athletics and it would be unfair and untrue to argue otherwise.
####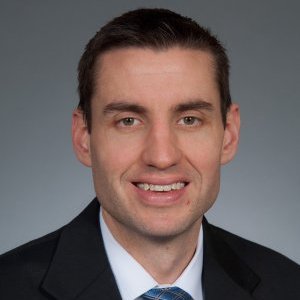 Michael McDonough is the director of communications at Walden Behavioral Care. Prior to joining Walden in February of 2016, he was the Marketing Communications Manager for the Greater Boston Chamber of Commerce, elevating the organization's brand awareness and increasing membership acquisition through digital and traditional marketing strategies. He also carries nearly ten years of public relations experience working with dozens of corporate and non-profit organizations.
Michael is a graduate of Syracuse University, where he obtained a Bachelor of Arts in both broadcast journalism and psychology. He is an avid runner, having completed five marathons (including four Boston Marathons). 
*This blog post does not necessarily represent the views of Walden and its management. The Walden Blog is meant to represent a broad variety of opinions relating to eating disorders and their treatment. Comments are welcome, but respect for the opinions of others is encouraged.