Since the untimely death of Prince Rogers Nelson's on April 21, the radio and my own social media feeds have been flooded with tributes; endless stories and videos about his accomplishments, his creative prowess, his willingness to stand up to "big music" and perhaps most relevant to the work that I do at Walden, his fierce belief in being and accepting who he was. After his passing, I've found myself listening and re-listening to lyrics that filled my adolescent bedroom. I wish that I had been able to process these lyrics through the adult lens that I use now. How different my self-concept could have been!
As I sat there jamming out to Purple Rain, I thought to myself "Is it possible that Prince has taught me the most about what a healthy body image and self-concept ought to look like? In hopes that you will be able to more deeply understand these lyrics earlier than I did, I've compiled a list of some excerpts from Prince's more famous songs that speak to some of life's greatest lessons.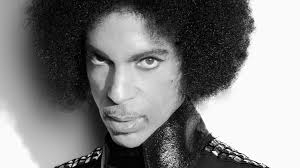 "…You're sheer perfection…I don't care where we go, I don't care what we do…just take me with U…" -Take Me With U.
– Stephanie's take-home message: You are perfect as you are, you've already impressed me just by being you and all I want to do is spend time with you.
"I'm not a woman, I'm not a man, I am something that you'll never understand, I'll never beat you, I'll never lie, and if you're evil I'll forgive you by and by…" -Would Die 4 U
– Stephanie's take- home message: I defy definition, but I am still worthy of devotion and will freely give my love to you.
"Dearly beloved, we are gathered here to get through this thing called life… If you don't like the world you're living in, take a look around you, at least you got friends…" -Let's Go Crazy
– Stephanie's take-home message: We are all living experiences that may be imperfect, but it's okay because we are stronger together.
"You don't have to be beautiful you don't have to be rich to be my girl, you don't have to be cool to rule my world, ain't no particular sign I'm more compatible with, I just want your extra time and your…Kiss." -Kiss
– Stephanie's take-home message: To be loved, all you need to do is show up and be yourself.
True, the meaning is in the ear of listener, just as beauty is in the eye of the beholder. Perhaps we could all be a little bit more like Prince and not only accept others as they are, but accept ourselves in all of our quirky, weird, imperfectly beautiful glory.
Thank you, Prince Rogers Nelson for not being afraid to be different.
What You Can Do: Listen closely to the songs that were your favorite growing up. What were your "take home" messages? Did they shape your childhood and adolescent life?
What You Can Do Today: Re-imagine those lyrics as an adult. Do they mean something different to you now?
####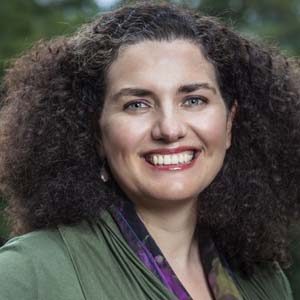 Stephanie Haines, M.Ed., CHES, is the prevention education specialist at Walden Center for Education and Research. Her role is to provide prevention education to school communities including students, teachers and administrators regarding eating disorders, body image and related topics. Before joining Walden, Stephanie was a senior health educator and prevention specialist at the nonprofit organization Freedom from Chemical Dependency (FCD) Educational Services in Newton, where she provided education to students in 50 countries about the prevention of alcohol, tobacco and drug abuse.
Stephanie earned her master's degree from Plymouth State University and her bachelor's degree from Granite State College.
*This blog post does not necessarily represent the views of Walden and its management. The Walden Blog is meant to represent a broad variety of opinions relating to eating disorders and their treatment.