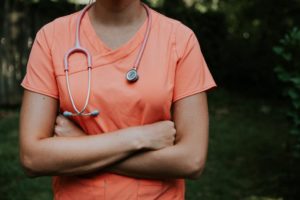 The road to recovery from anorexia and other eating disorders can be difficult for many individuals and their families. Unfortunately, it may become even more difficult when insurance companies do not contract for specific services or do not honor treatment recommendations. If insurance is not an option, the cost of eating disorder treatment can total up to $30,000 a month as noted by the National Eating Disorder Association. Eating disorders have the highest mortality rate of any psychiatric disorder; yet many individuals are forced to go without treatment or have to go to a less specialized facility due to insurance barriers.
While I can't promise that the recommendations below will work in each varying circumstance, I've put together a few suggestions that have worked in the past to provide individuals with life-saving treatment when insurance becomes an obstacle.
Understand your benefits. If you have insurance, it is important to understand your plan and how you can use it to best fit your needs. Benefits are what your insurance plan can offer you as far as coverage. If your work offers both a Health Maintenance Organization (HMO) and Preferred Provider Organization (PPO) plan, talk to your human resources coordinator to figure out which plan makes sense for you. Often, HMO is cheaper (takes less out of your monthly check) but a PPO plan may have a broader coverage spectrum which might be beneficial if you know you're going to be seeing private providers. It is also important to know that there are in-network and out – of – network benefits. Perhaps your treatment provider of choice doesn't accept your in-network benefits, but would consider your out-of-network coverage. Again, be sure to ask these questions when speaking with your insurance contractor so that you can be the best advocate for yourself when trying to navigate treatment.
Choose a Provider with a Specialization in Eating Disorders. Many providers who treat eating disorders have the Certified Eating Disorder Specialist (CEDS) credential. This is a certification that is given through the International Association for Eating Disorder Professionals (IAEDP) for therapists, dietitians and other professionals who have completed a certain amount of supervised hours in the field of eating disorders. Those who have experience working with eating disorders may be at an advantage when seeking coverage for their clients as they understand how best to present their cases to insurance companies. Eating disorder specialists may also help you to make a Single Case Agreement (SCA) with your insurance company to help support payment. SCAs can occur when a provider who doesn't take insurance submits paperwork to your individual insurance company to help pay for your specialized care. This rate of payment is determined between the provider and the insurance company, but it is typically significantly lower than what the out-of-pocket payment would have been without the SCA. Insurance companies are more likely to provide an SCA for a provider that holds a higher level of education or certifications in the field you are seeking treatment for, so check out who your local CEDS providers are!
Switching providers is always an option. You have the right to switch insurance providers or switch your plan through your current carrier at certain times of the year. Take a moment and call your current insurance company and check if you would be able to switch from a HMO to a PPO. These plans may have been offered at your initial enrollment time and may be easy to switch over as you are navigating your treatment options. Other plans may not meet what your needs are for behavioral health, therefore it is important to know that you have options. There may be some options that are better than your current plan. Also, there may be some great options through your state's insurance. Take a look! I can speak as a provider who knows about the Connecticut and Massachusetts' state insurance – they will often support transportation and full coverage of treatment services. State insurance options may also be beneficial for young adults/college – aged students who are still on their family's plan and have a high deductible through that.
Scholarships and community support are available for clients who are seeking higher levels of care such as Inpatient, Residential and/or Partial Hospitalization Programs. Project Heal is a wonderful organization that partners with treatment centers across the United States to sponsor deserving individuals for treatment at their facilities. Many for-profit companies also provide scholarships through their non-profit branches. For more information and other scholarship options, visit the National Eating Disorder Awareness website.
Insurance and financial barriers can create difficulties in treatment. It is important that individuals find support and learn how to navigate this stressor. If you are in need of treatment and are having a difficult time with your insurance, we can help to check your benefits and help you better understand your coverage options.
You can also reach out to us by completing the form on this page or email us at intake_coordinators@waldenbehavioralcare.com.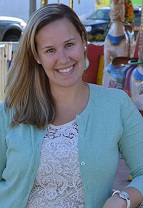 Nicole Pipitone, MAAT, LPC is currently the Assistant Program Director at Walden Behavioral Care's Guilford, CT clinic. Previous to this role, Niole was the Clinical Supervisor for Adolescent Programs for the Connecticut Region at Walden in South Windsor, CT. Nicole received her master's degree in art therapy and clinical counseling from Albertus Magnus College. In 2012, Nicole found an interest in working with the eating disorder population and began working at Walden in 2013. During this time, Nicole has supported the growth of the adolescent programs for both parents and adolescents through facilitating support groups, psycho-education groups, dialectical behavioral therapy groups, cognitive behavioral therapy groups, and implementing the Family-Based Treatment model.