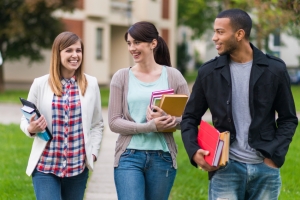 At Walden Behavioral Care we strive to individualize eating disorder treatment. To increase the specific services we offer to patients, we have developed "track programs" that are tailored for patients who need support in certain areas. This August, the College Track program for students with eating disorders ran for patients that were heading to college this fall. Whether a new freshman in college, or going back for another year, patients in this program focused not only on learning traditional research-based eating disorder interventions, but also developing skills necessary to managing triggers or scenarios specific to what a college student might encounter on campus.
The College Track was made up of two parts. The first was daily groups led by clinicians or a dietitian that pertained to college issues. Examples of groups were: dining hall eating, eating out with friends, substance use, managing stress and anxiety, dorm and campus life, time management and extracurricular activities.
The second part of the College Track was the lunch outings.  This involved two staff members going out to lunch with the College Track patients. These were done twice a week. This allowed the patients to practice deciding where to go to eat within a short time frame, using a menu, ordering and eating in public with friends. A few of the lunch outing destinations were not told to the patients until it was time to leave. This was done to mimic how the eating destination may not always be their choice, and flexibility is necessary.
The College Track had rave reviews. Participants informed staff that they found the track useful and that they learned something. One patient said, "I liked the small groups and how each person was going through the same thing." Another reported, "I like how specific the different groups are to real college life." The lunch outings, although very difficult, were also beneficial to the patients. "The outings were helpful because I have the most anxiety when ordering, but when the food came you feel like you're just normal and with friends."
Walden Behavioral Care looks forward to reinstating the College Track during the winter months when college students are back for break.
####
About the author: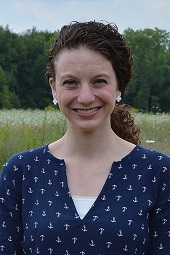 Bridget Hastings Komosky MS, RD, CD-N is a Registered Dietitian Nutritionist. She completed her Bachelor of Science degree in Nutrition at Ithaca College and her Master of Science degree in Clinical Nutrition at New York University. Currently, at Walden, Bridget works with the adult and adolescent Partial Hospitalization Programs and the Binge Eating Disorder Intensive Outpatient Program.
[/fusion_builder_column][/fusion_builder_row][/fusion_builder_container]