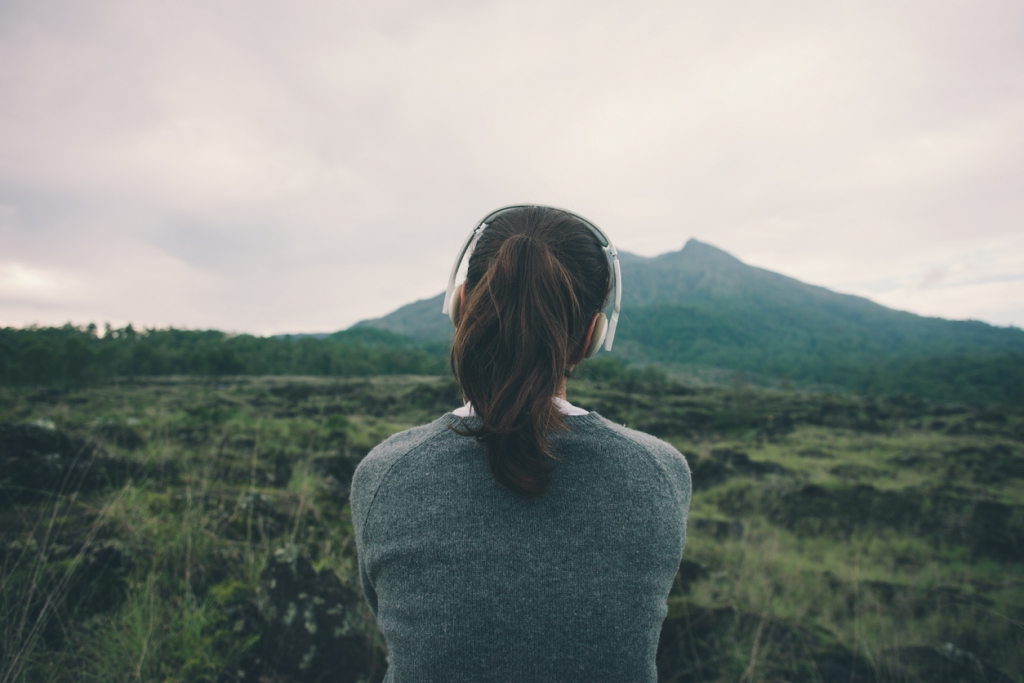 Have you ever heard the beginning of a song and immediately experience a memory come blazing through your head?
It's amazing how powerful (and positive!) music can be. It can help us focus or be more mindful. It can distract us from intrusive thoughts or challenging meal times. It can help us relax or calm our minds when we are anxious, or brighten our day when needed.
In fact, music can play a major role in eating disorder recovery and treatment – we often use it here at Walden! It can also be an effective therapeutic intervention for other mental health conditions such as anxiety, depression and/or substance use disorders.
Here are some tunes to inspire you in your eating disorder recovery journey:
Christina Aguilera – Fighter
You cannot make a playlist without this throwback of Christina Aguilera's Fighter song from 2002. This song will have you telling your eating disorder:
'Cause if it wasn't for all that you tried to do, I wouldn't know
Just how capable I am to pull through
So I want to say thank you
'Cause it makes me that much stronger
Makes me work a little bit harder
It makes me that much wiser
So thanks for making me a fighter
Made me learn a little bit faster
Made my skin a little bit thicker
Makes me that much smarter
So thanks for making me a fighter
Kesha – Praying
Kesha's song Praying sends a powerful message to her past. Kesha has been open about her struggle with an eating disorder, sexual assault, anxiety and depression. Her past experiences have helped her develop an anthem in which she tells her story by singing:
"I'm proud of who I am
No more monsters, I can breathe again
And you said that I was done
Well, you were wrong and now the best is yet to come
'Cause I can make it on my own
And I don't need you, I found a strength I've never known
I'll bring thunder, I'll bring rain, oh
When I'm finished, they won't even know your name"
Demi Lovato – Skyscraper
Another artist who openly discusses her eating disorder is Demi Lovato. In her song Skyscraper, she directly speaks to her eating disorder and how it broke her. However, she was able to rise up after feeling torn down. In the song, she sings:
You can take everything I have
You can break everything I am
Like I'm made of glass
Like I'm made of paper
Go on and try to tear me down
I will be rising from the ground
Like a skyscraper, like a skyscraper
Taylor Swift – Tied Together with a Smile
This song by Taylor Swift really speaks to how family and friends of someone with an eating disorder feel. Taylor wrote this some for a friend who was living with Bulimia. It speaks to the disconnect between how a person with and eating disorder views themselves and how others see them. It also highlights the secrecy behind eating disorders and how her friend was hiding her internal struggles from the rest of the world. She sings:
Seems the only one who doesn't see your beauty
Is the face in the mirror looking back at you
You walk around here thinking you're not pretty
But that's not true 'cause I know you
Hold on, baby; you're losing it
The water's high, you're jumping into it
And letting go, and no one knows
That you cry; but you don't tell anyone
That you might not be the golden one
And you're tied together with a smile
But you're coming undone
Destiny's Child – Survivor
Being able to talk back to an eating disorder and reach recovery certainly makes you a survivor, which is why this Destiny's Child song is an excellent song to celebrate all the hard work you've put in to better your life. This song is believed to have been written for an ex-lover, however you can sing it to Ed. The first two lines in the song are:
"Now that you're out of my life I'm so much better, You thought that I'd be weak without you, but I'm stronger!"
Portia Kimbis is the Marketing and Community Relations Associate for Walden's S. Windsor and Guilford clinics Formerly, she was a Residential Treatment Assistant at Rushford, an adolescent boy's rehabilitation program. Prior to that, she worked as a Senior Patient Coordinator for the OB/GYN Department at the Cornell Medical College at New York Presbyterian Hospital in New York City. Ms. Kimbis is enjoying her role at Walden and feels her position is allowing her to learn more about the mental health field and eating disorders. In her free time, she volunteers at Forgotten Felines, a cat shelter where she takes care of felines who need homes. She also enjoys yoga and traveling. Ms. Kimbis received her Bachelor's degree from the University of Connecticut in 2013 with a double major in Psychology and Human Development and Family Studies. She is currently completing a Master of Social Work (MSW) program at the University of Saint Joseph in West Hartford, Conn.