Guilford Patch – January 2016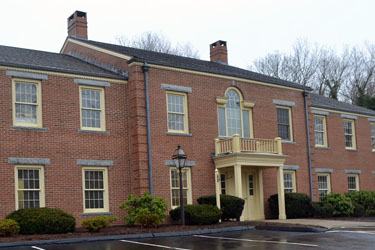 Walden Behavioral Care of Waltham, Mass., one of the country's leading hospitals for treating eating disorders, announced today that it plans to open its second clinic in Connecticut in April 2016 at 157 Goose Lane.
The two-story, 6,000 square foot clinic is the first in the area to offer dedicated treatment for both males and females, adolescents and adults. The clinic will offer intensive outpatient care and partial hospitalization for those in need of treatment for anorexia, bulimia, binge eating disorder or OSFED (other specified feeding or eating disorders).
"The location was chosen based on our conversations with community members about the need for more convenient, easily accessible care," said President and CEO Stuart Koman in a prepared statement. "Being just off of Route 95 and next to Yale New Haven Shoreline Medical Center makes this a perfect location for Walden."
A full staffing complement of 10 healthcare professionals will work at the clinic, including physicians, nurse practitioners, therapists, dietitians and others. Rebekah Doweyko, program director in Walden's South Windsor clinic, will oversee the Guilford clinic as well.
"Recovery from an eating disorder requires ongoing support from family, friends and clinical professionals over a long period of time," said Koman. "The new Guilford clinic will be designed to give them the long-term support they need."
In addition to the two Connecticut clinics, Walden operates clinics in Amherst, Braintree, Peabody, Waltham and Worcester, Mass. It also provides in-patient and residential care in Waltham.
Additional information about the Guilford clinic is available here.