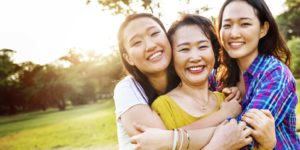 In my prevention work, I am often asked, "how do we fight the war on childhood obesity while also being mindful of nurturing positive body image for students – especially those who are currently living with or who are at risk for developing disordered eating?"
This question can be sort of difficult to answer.
We are certainly living in a fat-phobic social climate. For those of us who are invested in the well-being of students and children, it is only natural that we would want to minimize their risk for being bullied or ostracized based on what they look like.
The truth is, many schools nationwide are facing pressure to reform eating behaviors at school. While certainly well-intentioned, many schools are responding to this pressure by shifting food offerings and mandating physical activity.
Unfortunately, children and adolescents often have a hard time making sense of messages that are fed to them from influential sources.  A student may think, "If my school is removing certain high-calorie / high-fat foods and snacks from the vending machines, these foods must be "bad" and should not be consumed." This often means that some of our best prevention efforts like minimizing all-or-nothing thinking and promoting intuitive eating patterns are actually bringing about the very thing we are trying to avoid…and these things have a huge impact on how individuals view their body, their eating and their body weight.
I do my best to begin to address this conundrum by referencing the following quote:
"If you focus on your weight, you are likely to lose your health. If you focus on your health, you are likely to find a healthy weight."
The important, and often missed piece is that a "healthy" weight is truly different for every person. When we hold onto rigid ideas of what any individuals should weigh – especially while discounting other wellness markers – we can run into trouble.
Research tells us a few things about body weight:
The effects of weight stigma (bullying, discrimination) are more harmful to an individual's overall wellness than the presence of fat tissue.
Poor body image is a greater health risk, both mentally and physically than a high BMI.
Health comes in all sizes and shapes and exists in every weight range.
My biggest piece of advice to educators and others working with children is to work towards shifting focus from shape and weight to self-care. We must replace our quick fix focus on the numbers of BMI, body weight and clothing size with the harder work of addressing cultural expectations and covert body shaming. We must put our energy into making the environments we inhabit places of body diversity and acceptance; spaces where everyone has the right to listen to, care for and enjoy their bodies.
We can add our support to this mission by modeling, encouraging and enabling a few tried-and-true healthy habits:
Get enough sleep. Nothing contributes more to physical and mental wellness than getting enough sleep. Teenagers need approximately 9 hours of sleep per night; elementary school children need 10 hours and preschoolers, 12 hours. Most adults need about 8 hours per night to function optimally. Chronic sleep debt increases our risk for serious physical and mental illness –which can both affect the way we see and treat our bodies, and incidentally, our weight.
Stay hydrated. We all need clean water to function well in our daily lives. Everyone should be encouraged and enabled to drink more water than they drink of any other beverage. Foods with a high water content (fruits, vegetables) can be encouraged as well.
Be supportive. Individuals that feel connected to and supported by the people around them cope better when life's challenges arise.
Listen to your body's cues. What do you need? Take a deep breath, get some fresh air, take a break. Try to listen to what your body is telling you it needs/wants.
Welcome opportunities for movement. A good stretch or a quick walk is a joy for both body and mind. Movement that feels good well, feels good! Movement for pleasure (whether light or rigorous) not weight or shape change, is a body-respecting act.
Value representation. It is vital to display bodies of all sizes, shapes, colors and orientations engaging in self-care. Everyone deserves a model to identify with and to emulate.
We must intervene when we see any type of bullying and/or discrimination. We must show ALL the people around us that they matter. When we do our part in taking care of them, they are empowered to take care of themselves and others.
Ultimately, our goal of preventing obesity in our children is an attempt to make or keep our children healthy, so let's keep the focus on health and not get sidetracked by concerns about weight. Self-care and support of our body-diverse communities will help us get to where we want to be!
Bibliography:
Walker, M. PhD. Why We Sleep. (2017). Scribner, Simon & Schuster, New York, NY.
Columbia University's Mailman School of Public Health. "Body Image Is Stronger Predictor Of Health Than Obesity, Says Study." ScienceDaily. ScienceDaily, 13 February 2008. <www.sciencedaily.com/releases/2008/02/080212155730.htm>.
####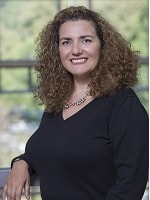 Stephanie Haines, M.Ed., CHES, is the prevention education specialist at Foundation for Research and Education in Eating Disorders (FREED). Her role is to provide prevention education to school communities including students, teachers and administrators regarding eating disorders, body image and related topics. Before joining Walden, Stephanie was a senior health educator and prevention specialist at the nonprofit organization Freedom from Chemical Dependency (FCD) Educational Services in Newton, where she provided education to students in 50 countries about the prevention of alcohol, tobacco and drug abuse. Earlier in her career, she was a licensed occupational therapist in the Newport, N.H., school district. Stephanie earned her master's degree from Plymouth State University in New Hampshire, where she served as a graduate assistant to Margaret Burckes-Miller, founder and director of the university's Eating Disorders Institute. She earned her bachelor's degree from Granite State College and an associate's degree from New Hampshire Technical College.