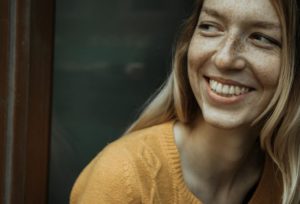 For many people in recovery from an eating disorder, relapse is a part of the journey.  While relapse is often viewed as a negative experience, I like to remind individuals and their loved ones that many positive experiences can come about from relapse episodes.  Through relapse, an individual is often able to discover strength and courage and gain resilience, self- knowledge, confidence and opportunities for growth and change.
Each journey of recovery is a unique experience of healing. No one begins their recovery path thinking about or desiring relapse.  Know that you are not alone and be cognizant that things may be easier if you are able to recognize when a relapse begins.  Understanding and using skills to avoid a relapse or applying skills in the moment can redirect circumstances to a new direction.
The acronym of RECOVER offers some helpful tips to guide you in preventing a relapse.
Recognize your Triggers: 
You will encounter triggers along the path of recovery.  Having the ability to recognize what triggers you is a key part of the recovery process.  Certain situations, people or places may generate thoughts, emotions or urges to engage in behaviors.   Enlisting the help of your treatment team and support system to work with you to identify and understand how certain triggers impact you and coming up with an action plan to help deal with them is fundamental in preventing relapse.
Embrace your Coping Skills:
Coping skills are ways or methods an individual uses to deal with stressful situations.  Positive coping skills – when utilized effectively – can help deter you from engaging in eating disordered behaviors.  These skills may include: journaling, meditation, listening to music, art, texting or calling a friend, self care activities and spending time in nature.  Find what works for you!!
Celebrate You and Your Accomplishments:
Recovery is hard work and can sometimes be daunting and/or discouraging.  Acknowledging and celebrating successes along the way keeps the process of recovery invigorating and inspiring.  Following your meal plan, eating out at a restaurant with friends and not acting on urges to engage in ED behaviors are triumphs!  Don't forget to stop and take notice of these accomplishments.  Reflection on moments of achievement can be motivation during times when you are feeling stuck.
Do Your Best to Minimize Obsessional Thinking:
Eating Disorders can create a preoccupation around food, weight, shape, calories and diet.  Managing the anxiety that underlies these thoughts is part of the recovery process.  Cognitive Behavioral Therapy (CBT) is a modality that can help address many of the ruminating thoughts that can be associated with an eating disorder and redirect distorted thinking. Sharing your thoughts with someone you trust allows you to not be alone in your head and give the disordered thoughts less power.
Find your Voice: 
Recovery from an eating disorder is synonymous to finding your voice and talking back to the eating disorder.  Being able to assert your needs, share your beliefs and opinions and set boundaries are all paramount in being able to connect more deeply to your inner self. Honest communication is key in recovery and preventing relapse. Speak the truth.  Your voice deserves to heard.
Enlist Supports:
When it feels like you might be reverting to old thoughts and behaviors, it is important to know who will be supportive to you during those more difficult times.  Examples of supports can be family members, friends, a therapist, dietician, pastor or members of a recovery support group.  The ability to ask for help exemplifies strength.  It encompasses the power to be self-aware, to know one's limits and to surround oneself with the people who not only support you but who also support your recovery.
Repeat, Repeat, Repeat
Recovery can sometimes be about repetition and practice will be important. Recovery is finding the tools that work and utilizing them over and over again until new and healthful habits are formed to replace maladaptive behaviors.  Recovery teaches patience, commitment and perseverance.  Recovery shows us how to be present, to possess gratitude and most importantly, teaches self-acceptance and self-love.
At Walden Behavioral Care, a continuum of care is offered to provide you support and resources during periods of relapse and recovery.
"I am not defined by my relapses, but by my decision to remain in recovery despite them." –RecoveryExperts.com
####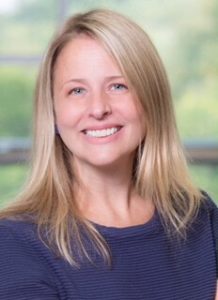 Stephanie Kadis, MSW, LICSW, currently works in the Milford and Worcester clinics which provide PHP and IOP levels of care to adolescents and adults.  Stephanie received her Masters Degree in Social Work from Wheelock College and has worked in various settings offering support for individuals with mental health and substance abuse disorders. She is passionate about helping others and also loves to mentor interns or staff who are new to the field.  In her spare time, Stephanie enjoys spending time with her family, traveling, and running.