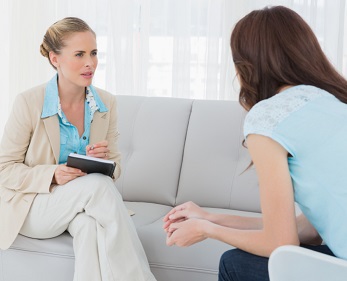 While seeking help for an eating disorder can sometimes be a stressful or overwhelming process, there are now more treatment options than ever before. The number of specialized eating disorder providers and therapists continues to grow, and new research is paving the way for more advanced types of treatment.
Evaluating these options – whether for yourself or a loved one – can be a time-intensive process, but one that can make treatment and the recovery process much more seamless and effective.
So, how do you go about choosing the treatment center / provider that will be right for you? Here are some questions that we suggest you consider:
Do they specialize in the treatment eating disorders? You want to make sure the treatment provider and therapist have both the expertise and experience in working with all different types of eating disorders. Being that eating disorders are very serious both medically and psychologically, it is critical to a full team of qualified professionals working with you and/or your loved one; we suggest looking for a treatment facility that offers a multi-disciplinary approach to treatment. If you are looking to remain outpatient, a multi-disciplinary treatment team should include, at minimum, a therapist, dietitian, primary care physician and, where appropriate, a psychiatrist.
What treatment modalities do they utilize? There are many different types of therapies and interventions used to treat eating disorders. While research continues to develop in the field of eating disorders, we do know several evidence-based approaches that have been proven successful for positive outcomes. Look for treatment centers or providers that are skilled in therapeutic interventions like Cognitive Behavioral Therapy (CBT), Dialectical Behavioral Therapy (DBT), Family Based Therapy (FBT) and Acceptance and Commitment Therapy (ACT).
What levels of care do they provide? There are many ups and downs on the road to recovery. While it's always awesome to see individuals reach milestones and achieve key goals, setbacks do happen. Having a provider that can support you wherever you're at in your recovery journey is important. This means, finding treatment centers offering different levels of care, in order to support any bumps that may happen along the way. Treatment centers with full continuums of care will include inpatient, residential, partial hospitalization and intensive outpatient programs.
Do they accept insurance? You should always evaluate insurance. When a provider accepts your insurance plan, you'll often only be paying a co-pay, deductible or nothing at all. If not, the financial burden could be significant. Why experience that strain if you don't have to? When calling a provider or treatment center, be sure to let them know what insurance you have, and be sure that they check your benefits PRIOR to admission to avoid any surprises.
What about my support network? One's support system – whether that be parents, families and/or friends – is their biggest asset while in treatment. Thus, it's important to find a provider that keeps you closely connected with them, and maybe even encourages them to be a part of your eating disorder treatment.
Hopefully these questions help you better evaluate your options. If you're still unsure, pick up the phone or email any providers you may have in mind. Explain your situation, ask these questions and hear what they have to say. In most cases, the best decision isn't the quickest one – it's the most well-thought-out one.
If you are looking to take the next step in your recovery journey, we can help. Contact us via phone, 781-647-6727 or connect with us on the web! We'd love to hear from you.
####
Portia Kimbis is the Marketing and Community Relations Associate for Walden's S. Windsor and Guilford clinics Formerly, she was a Residential Treatment Assistant at Rushford, an adolescent boy's rehabilitation program. Prior to that, she worked as a Senior Patient Coordinator for the OB/GYN Department at the Cornell Medical College at New York Presbyterian Hospital in New York City. Ms. Kimbis is enjoying her role at Walden and feels her position is allowing her to learn more about the mental health field and eating disorders. In her free time, she volunteers at Forgotten Felines, a cat shelter where she takes care of felines who need homes. She also enjoys yoga and traveling. Ms. Kimbis received her Bachelor's degree from the University of Connecticut in 2013 with a double major in Psychology and Human Development and Family Studies. She is currently completing a Master of Social Work (MSW) program at the University of Saint Joseph in West Hartford, Conn.