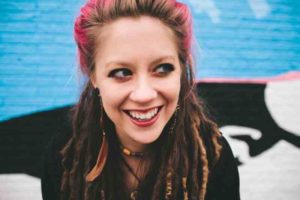 Orthorexia is a term used to describe an individual living with an intrusive and unhealthy pre-occupation with food quality and purity. As a diagnosis, it is not currently recognized by the American Psychiatric Association in the Diagnostic and Statistical Manual of Mental Disorders (DSM – 5), however, more and more cases of this condition have been reported in the past ten years.
Dr. Steven Bratman describes individuals with Orthorexia as entirely concerned with the types and purity of the food that they put into their bodies. That person may refine and restrict their diet to what they believe to be "acceptable." Individuals with this condition often have an extreme emotional reaction and aversion to foods that don't fit within a strict set of idealized rules.
I often give the following example: if a person not affected by this condition were to be stranded on a desert island and the only food available for consumption was Oreos, they would probably understand that this may not be the most balanced choice, but would ultimately eat them because they were hungry and there was nothing else available for them. Someone with orthorexia would choose to go hungry rather than expose themselves to perceived consequences of eating foods that may be processed or "unhealthy."
While many people may do their best to maintain a balanced diet consisting of nutritionally diverse foods, a person who has Orthorexia lives in the extremes of "good" vs. "bad," and "healthy" vs. "unhealthy" to the point where relationships, emotional well-being, and overall physical health are negatively impacted.
Is Orthorexia the same as Anorexia?
Although there are similarities, orthorexia is actually quite different from anorexia. For people living with anorexia, food intake is limited or modified in order to manipulate weight and/or shape. Yes, they may limit themselves to foods they consider to be healthy, but the majority of people with anorexia use behaviors to lose weight. While weight loss can be a side effect for those living with orthorexia, it is not typically the goal or reason for the adjusted diet. The main criterion for an anorexia diagnosis is body distortions such as believing they are fat when they are in fact, actually very thin. Those with orthorexia can often recognize that they are thin but have a harder time adjusting their food intake to make up for their malnutrition.
What is the treatment for Orthorexia?
Similar to other eating disorders, it is recommended that a combination of individual counseling, medication management (if needed), and consultation with a dietitian can help treat orthorexia. Therapy tends to focus on the thought processes associated with the disease including typical black/white thinking including "I must only eat healthy food or…" Challenging distorted thinking and engaging in reality testing can help individuals with orthorexia. Due to the fact that many individuals with orthorexia often have co-morbid obsessive compulsive disorder (OCD), Exposure and Response Prevention (ERP) and Cognitive Behavioral Therapy (CBT) can be extremely helpful in challenging distorted thinking and exaggerated responses to "fear foods." Medications, if needed, cannot directly treat orthorexia, however, they can treat symptoms associated with it including anti-depressants (i.e., Prozac, Zoloft), anti-anxiety medications (i.e., Vistaril, Ativan), and in some cases working on decreasing symptoms of obsessions and compulsions (i.e., Luvox, Risperdal). There are many choices and options so talk to your prescriber to discuss what is right for you!
Everyone is deserving of recovery. It can be scary to begin any type of mental health treatment but know that you are not alone and you can achieve recovery.
If you or someone you care about are experiencing any of the symptoms above, we can help you figure out appropriate next steps.
####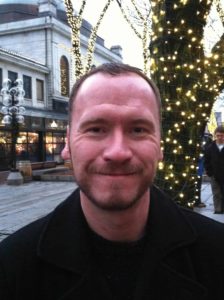 Jason Arnold, Ph.D., is a clinician on the inpatient programs at Walden Behavioral Care's hospital in Waltham, MA. He completed his graduate work in psychology at Harvard University and post-graduate work in psychopharmacology at UC Berkeley. He specializes in medical psychology as well as cognitive behavioral treatment. His interests are in men with eating disorders, muscle dysmorphia, and also enjoys working with patients struggling with anxiety and mood disorders.