"Understanding and Treating the Complex Puzzle of Non-Suicidal Self-Injury"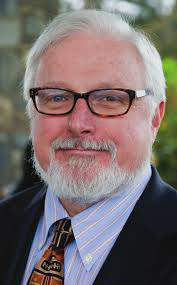 Speaker: Barent Walsh, Ph.D.
Earn 3 CE Hours
Cost: $30
Available for Social Workers, Mental Health Counselors,
Nurses, Psychologists, Dietitians and Marriage and Family Therapists
Friday, December 11, 2015 – 8:00-11:00AM
Assumption College 500 Salisbury St, Worcester, MA 01609
Building: La Maison Francaise, Room: Salon View Map
One of the most challenging problems for clinicians and other professionals is dealing effectively with non-suicidal self-injury. Of special concern is that self-injury has recently moved from clinical populations such as those served in hospitals and group homes to the general population including middle, high school and college students. This presentation will focus on understanding, managing and treating diverse forms of self-injury including arm and body cutting, self-inflicted burning, excoriation of wounds, and other more serious examples. Self-injury will be distinguished from suicidal behavior in terms of a number of key characteristics, but will also be discussed as a major risk factor for suicide attempts. The topic of social contagion of self-injury will also be addressed.
About the Presenter:
Barent Walsh, Ph.D. has written extensively and presented internationally on the topic of self-destructive behavior. He is the author of Treating Self-Injury: A Practical Guide 2nd edition, Guilford Press, (2012) and the co-author of the book, Self-Mutilation: Theory, Research and Treatment (Guilford Press, 1988). Dr. Walsh is the executive director emeritus and senior clinical consultant for The Bridge of Central Massachusetts in Worcester, MA. Dr. Walsh is a teaching associate in psychiatry, Harvard Medical School, Cambridge, MA.
For more information about the event please contact Haley Convertino at hconvertino@waldenbehavioralcare.com or 413-582-0100.

");
}
else {
echo("This event has sold out.");
} ?>