Well, just like that, the holiday push is here. Store aisles are lined with fake trees and plastic figures, malls and main streets light up, those (seemingly) endless commercials radiate from our televisions and even the colors change from green to red at Starbucks.
This can definitely be a hectic, overwhelming and stressful time of year. Many of us may feel pressure to buy the "perfect" gifts; others dread seeing certain not-so-supportive family members. There's often pressure from families or co-workers to attend certain holiday functions. And ahhhhh, of course – let's not forget the ever-present emphasis on food.
If you are currently living with or have a history of an eating disorder, these next few weeks can be even more anxiety-ridden and uncomfortable. So let's talk about some basic guidelines to help you manage the holiday season like a boss!
1. Stick to your normal eating routine. If you are on a meal plan, do your best to follow it as closely as is manageable. If you are unsure the exact exchanges, don't worry. Having the ability to be flexible, especially during special events, is a wonderful way to challenge ED. There are usually a ton of food options at holiday gatherings — choose what makes sense for you and your recovery!
2. Don't over-commit. There are so many parties and places to be and even more friends and family to see. Choose to attend the events that feel most comfortable for you — especially if the holidays are more difficult for you. Will supportive people be there? Can you leave if it starts to become overwhelming? Ask these questions and determine what's in your best interest. Sure, we can often feel guilty about saying no or leaving early but keep your focus recovery-oriented. That's more important than anything else. Saying no can often be a great way to practice self-care.
3. Volunteer somewhere. There are many opportunities to give back during the holidays and doing so can feel really good and satisfying. Check in with your local food bank and donate some canned goods. See if your local animal shelter needs any extra support. Look through your belongings for any old clothes, shoes or accessories that you can bring to a donation center. Buy a gift for a family in need through your local youth and family service organization.
4. Check back in with your providers. If you are in recovery and experiencing any old symptoms, call your therapist, dietitian, mentor or even your old treatment center. They may have some openings for brief check-ins to get you through this time. If you are currently in treatment, talk to your providers and create a plan that feels comfortable and manageable for you during this time of the year. Remember, your treatment team can be your biggest cheerleaders!
5. Designate a special "support" person for social events. Whether it be a parent, spouse, cousin, friend etc., use those who are already supporting you in your care to get you through that meal, event or check in when needed. You
6. Take it one day at a time. The holidays will come and go, try and stay in the moment and find gratitude when possible, strengths where you least expect them and joyfulness in the spirit of the season.
Remember, if the holidays are hard for you, have some self-compassion. You deserve the support necessary to get you through this difficult time. We're always here to help during the holiday season (or any other time of year!)
####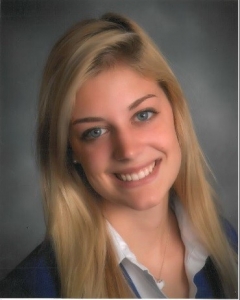 Portia Kimbis is the Marketing and Community Relations Associate for Walden's S. Windsor and Guilford clinics Formerly, she was a Residential Treatment Assistant at Rushford, an adolescent boy's rehabilitation program. Prior to that, she worked as a Senior Patient Coordinator for the OB/GYN Department at the Cornell Medical College at New York Presbyterian Hospital in New York City. Ms. Kimbis is enjoying her role at Walden and feels her position is allowing her to learn more about the mental health field and eating disorders. In her free time, she volunteers at Forgotten Felines, a cat shelter where she takes care of felines who need homes. She also enjoys yoga and traveling. Ms. Kimbis received her Bachelor's degree from the University of Connecticut in 2013 with a double major in Psychology and Human Development and Family Studies. She is currently completing a Master of Social Work (MSW) program at the University of Saint Joseph in West Hartford, Conn.