Worcester Telegram & Gazette
December 2016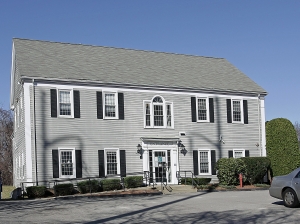 Waltham eating disorder treatment provider Walden Behavioral Care is growing in Central Massachusetts, with the opening of a new outpatient clinic in Milford.
Walden announced last week that the 1,000-square-foot facility will house intensive treatment for people of all ages facing anorexia, bulimia, binge eating disorder and other eating disorders. The facility is located at 229 E. Main St.
"This clinic makes local and accessible care a reality for individuals across the region. We're thrilled to join the Milford community," Walden President and CEO Stuart Koman said in a statement.
Programming will focus on evidence-based therapy, building of skills to cope with eating disorders and family-based treatment for adolescents, according to Walden.
In addition to the Milford site, Walden operates seven clinics, two inpatient units and a residential facility in Massachusetts and Connecticut, including an outpatient clinic in Worcester, which opened in 2011.
Koman said in an email Walden may continue to grow, though there are no specific plans to do so.
"We're always actively exploring additional locations to ensure the most convenient and accessible care for individuals and families in need," Koman said.