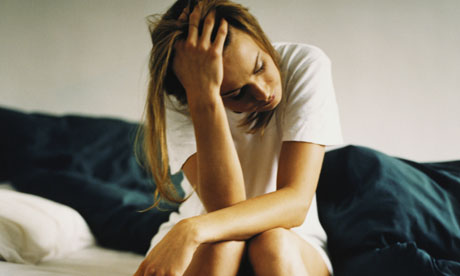 According to an exhaustive, three-year study conducted by The National Center on Addiction and Substance Abuse, individuals with an eating disorder are considered five times more likely to have substance abuse issues than the general population. At the same time, those abusing drugs or alcohol are 11 times more likely to have an eating disorder.
Despite markedly different characteristics, eating disorders and substance abuse share a complex agenda with one common human requirement – the need to break away from a particular feeling or emotion.
To some of our clients, the relationship is clear and palpable. Just talk to someone who's experienced both:
Meet Theresa A (we are masking her real name), a 43 year-old, divorced mom with a 19-year history of alcohol abuse, coupled with a 22-year history of binge eating disorder. She's now three months sober and currently undergoing inpatient eating disorder treatment for the seventh time.
When asked if she believed there might be any connections between eating disorders and substance abuse, her eyes suddenly widened with a quizzical look (as if I were joking). "Are you serious?! Of course there are connections!"
Me: "Can you be more specific? "How can you be so sure they might be related?"
Theresa A: "My ED behaviors allow me to numb my feelings – sometimes it's just about a need to escape the way I'm feeling about myself or the way I look. Alcohol was different, but also allowed me the ability to break away from the feeling of being trapped.  Whenever I would stop drinking – for any noticeable period of time – my eating disorder behaviors would go through the roof!"
Theresa's response is similar to many others I've heard. I cannot be more convinced the connection between eating disorders and substance abuse is very real – and much stronger than most realize.
Despite this, many with these co-occurring conditions don't know where to turn, or realize help is available. This is often driven by a few things:
Lack of education & awareness: When someone first develops an eating disorder or substance abuse issue, they may not have adequate knowledge regarding the best ways to seek / receive help. They'll often search for information online, where they are probably met with mixed messages and even more confusion and fear. They may also feel apprehensive and tend to avoid talking to family, friends and especially appropriate healthcare providers.
Stigma by association: Having an eating disorder can involve a lot of shame and embarrassment. The stigma exponentially intensifies when substance abuse is also involved. Being viewed in the same light as someone with substance abuse can conjure up lots of harsh and stereotypical images. Some may view it as insulting despite a consensus among professionals which reminds us that nobody chooses to develop a disorder with eating or substance use.
Lack of specialized care/treatment: Many traditional substance abuse programs are not adequately equipped or trained to identify signs or symptoms of an eating disorder, much less how to treat it. The same can be said for some eating disorder programs whose treatment plans don't address co-occurring substance abuse issues. Fortunately, that's changing with more specialized programs.
Fear/Denial: Resistance or denial of a problem is often used as a last line of defense for those not ready to experience the possibility of feeling afraid or hopeless.  The good news is that help is available – and often just comes down to taking that first step by making a phone call or sending an email.
Regardless of whether you're struggling with an eating disorder, substance abuse issues or both, it's important to understand that recovery is possible.
Many of our clients are proof of that – they're discovering first-hand that the same tools, interventions and behavioral therapies that treat an eating disorder be equally as effective against their battle with substance abuse. For them, recovery is their greatest and ultimate escape.
Do you know someone currently struggling? We are here to help.
####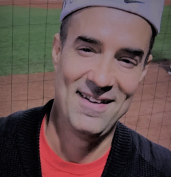 Joseph Dunn, LADC1 is a Massachusetts Licensed Alcohol and Drug Counselor (Level One) with over 20 years of clinical experience in the field of addictions recovery with a degree in Criminal Justice and a Certificate on The Alcoholism/Chemical Dependency Treatment Services Program from the University of Massachusetts – Boston.  Mr. Dunn is also a SMART Recovery Facilitator offering group therapy, individual counseling and consultations on substance abuse. In his personal life, he enjoys spending time with family, fishing, ESPN and music therapy.