Did you know that Oct. 4 -10 is Mental Health Awareness Week?   That's right, this awareness week began in 1990 when the U.S. Congress recognized the National Alliance on Mental Illness (NAMI) for all of their work to educate and increase awareness around mental illness. This year, to commemorate this event, NAMI created web and social media initiatives to help break down the facts and figures around mental illnesses.
To contribute to their online initiatives, below are great organizations to follow on the web.
Mental Health Information:
Follow the hashtag: #IAmStigmaFree
Eating Disorder Specific:
A Note of Caution:
While navigating the world wide web for helpful mental health resources, keep in mind that finding accurate information, specifically positive body image websites and social media sites, can be challenging and risky. The good news is that social media websites are starting to monitor individuals who are using certain words and pictures on their pages. The bad news is that many individuals on social media websites find loop holes.  For example, the social media website Instagram took steps to ban pro-mia and pro-ana hashtags as well as other triggering images. However, despite their best efforts, users worked around this policy by adding or deleting one letter in a hashtag and this resulted in thousands of potentially harmful images being shared with Instagram users.
What are some other great mental health web resources we should know about? Leave us a comment below.
####
About the author: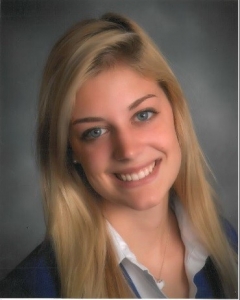 Portia Kimbis is the Marketing and Community Relations Associate for Walden's S. Windsor Clinic. Formerly, she was a Residential Treatment Assistant at Rushford, an adolescent boy's rehabilitation program. Prior to that, she worked as a Senior Patient Coordinator for the OB/GYN Department at the Cornell Medical College at New York Presbyterian Hospital in New York City. Ms. Kimbis is enjoying her role at Walden and feels her position is allowing her to learn more about the mental health field and eating disorders. In her free time, she volunteers at Forgotten Felines, a cat shelter where she takes care of felines who need homes.  She also enjoys yoga and traveling.  Ms. Kimbis received her Bachelor's degree from the University of Connecticut in 2013 with a double major in Psychology and Human Development and Family Studies.