Let's face it: while the holiday season can bring lots of joy (parties, presents and family time), it can also be one of the most stressful – and challenging – parts of the year.
There might be that uncomfortable family gathering where your weird uncle says embarrassing things, the loud and overwhelming work gathering or those relatives you haven't seen since last year badgering you about when you're going to settle down and get married.
This time of year can be even more difficult for people living with, or with a history of binge eating disorder, emotional compulsive overeating or food addiction. Since many individuals turn to food in times of stress and/or high emotion levels, it is no wonder that holidays can be especially difficult.
If you often find yourself using food as a way to deal with overwhelming feelings, we're here to help bring some positive change this holiday season. In the vlog below, you'll learn new and more adaptive ways to better manage behavior urges and more healthfully face this season's triggers.
Some takeaways:
1). How do we know we're if we're experiencing high levels of stress? Some signs might include irritability, isolation from others and urges to use food as a means of easing anxieties.
2). Plan ahead. Think about some potentially stressful situations or family moments that could occur – and proactively identify positive ways to respond in case they arise. Identify comfortable topics you can pull out of your back pocket, when needed, to shift difficult conversations. Planning will help you better manage and control your response to certain situations, as well as avoid conflict that may arise.
3). Plan to take breaks. If you ever feel overwhelmed, it's absolutely okay to remove yourself from the situation–stepping outside to collect your thoughts. Consider blocking out some alone time in advance. Use self-care measures centered around activities you enjoy most and can find comfort in.
4). Don't be afraid to ask for help and support. Identify family members or friends who can effectively support you in difficult moments. Talk to them in advance about any anxieties you might have and brainstorm how they can best help and guide you through certain scenarios.
And don't forget, we can be a resource for you this holiday season too, with specialized binge eating and emotional eating support.
####
Sarah-Eve Hamel, MA is an adult clinician in the PHP and IOP programs in Worcester and the Binge Eating Disorder Coordinator in Milford. She provides individual, family, and group counseling to adults with eating disorders. She received her bachelor's degree in psychology from Concordia University and her master's degree in counseling psychology from Assumption College. Sarah-Eve incorporates Cognitive Behavioral Therapy (CBT) and Dialectical Behavioral Therapy (DBT) in her work with patients. She is also passionate about research and education around the topics of mental health and eating disorders. In her spare time she enjoys spending time with family, rock climbing, and running outdoors.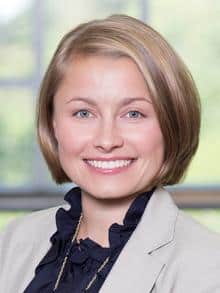 Dr. Kate Craigen is the clinical director of binge eating and bariatric support services. She is responsible for the clinical development and consistent implementation of binge eating disorder programming across Walden's inpatient, residential, partial hospitalization, intensive outpatient and outpatient levels. Additionally, Dr. Craigen collaborates with various bariatric providers and partners throughout New England, ensuring both pre- and post-bariatric surgery patients gain the proper behavioral skills to enhance long-term outcomes. Previously, she was a clinician in Walden's partial hospitalization and intensive outpatient programs in Waltham. She also served as a postdoctoral fellow and clinical instructor at the Eating and Weight Disorders Program in the Department of Psychiatry at the Mount Sinai School of Medicine. Dr. Craigen received her doctorate in clinical psychology from Fairleigh Dickinson University. Her professional interests include the role of supervision and training in the field of eating disorders and the role of gender in the diagnosis and treatment of eating disorders.