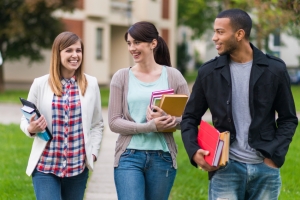 You just crushed finals and you are home, maybe for even a full month or more…now what?
After working very hard over the past 4 months you deserve a break right? Well after the Holiday excitement wears off and you still have 3 weeks of vacation to go, time can start to drag and when time starts to drag, the mind can start to wander. If you are someone who has struggled with an eating disorder or body image issues, how can you stay busy and recovery focused during the winter holiday?
I have put together a list of 10 things to do over break!
1. Read a book that is not assigned! Getting the opportunity to read WHATEVER you want can be overwhelming so talk to a librarian for suggestions or see what is trending on your Kindle's Top 10 list.
2. Make an effort to see a therapist or life coach for a refresh before you head back to school. Even if you don't feel like you are struggling with anything, prevention is key to a recovered body, mind and soul.
3. Volunteer or call around to find shifts that are available. Retail and restaurants are usually busier during this time so they like the extra help. This is a great way to use some of your time up especially if you are getting paid to do it!
4. Made great friends in school? Invite them to visit! This can deepen your relationships and help you bond on your own turf.
5. Don't forget about all of your friends from high school too! Make plans to grab coffee and a snack while chatting about everything that has happened in the last 4 months.
6. Stay active with what you were doing at school by purchasing a 5 pack or paying as you go on your yoga or pilates classes. Gyms and fitness studios often offer deals for students who are home over break. Remember using exercise in a safe way can give you an extra boost of energy and endorphins!
7. Plan some day trips to Boston or NYC with friends or family. Holiday cheer is often left up for a few weeks after the New Year. With shows like the Radio City Christmas Spectacular, The Nutcracker and light shows extended into January there are plenty of things to see and do.
8. Use some self-care skills. Get a mani-pedi, facial or a haircut. If cash flow is tight there is plenty to do at home (mani-pedi, facial, take a long bath with candles and your book etc.)
9. Prepare yourself mentally for the next semester, taking a look at syllabi, ordering books you need and checking out the class locations ahead of time will give you a sense of direction and ease instead of saving everything for the night before classes start.
10. RELAX!!! Don't forget to just kick back and allow yourself time to recover from the all-nighters you just pulled. Have some tea and be mindful or watch some Netflix!
If you feel like you need more support before you head back to school for the next semester reach out to your support team and ask for their advice. At Walden, we will be hosting a special track for college students at all of our locations.
Have any other ideas? Share below!
####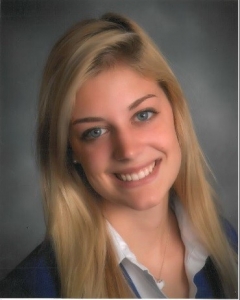 Portia Kimbis is the Marketing and Community Relations Associate for Walden's S. Windsor Clinic. Formerly, she was a Residential Treatment Assistant at Rushford, an adolescent boy's rehabilitation program. Prior to that, she worked as a Senior Patient Coordinator for the OB/GYN Department at the Cornell Medical College at New York Presbyterian Hospital in New York City. Ms. Kimbis is enjoying her role at Walden and feels her position is allowing her to learn more about the mental health field and eating disorders. In her free time, she volunteers at Forgotten Felines, a cat shelter where she takes care of felines who need homes.  She also enjoys yoga and traveling.  Ms. Kimbis received her Bachelor's degree from the University of Connecticut in 2013 with a double major in Psychology and Human Development and Family Studies.[/fusion_builder_column][/fusion_builder_row][/fusion_builder_container]