Walden is proud to be the home to some of the nation's most talented providers in the eating disorder field.
Our staff is committed to providing clients with the best possible care and is passionate about instilling knowledge and skills that foster long-lasting recovery for our clients. They are Ambassadors of Hope.
Kera Persaud, LMHC
Lead Adult Clinician, Walden Behavioral Care – Worcester Clinic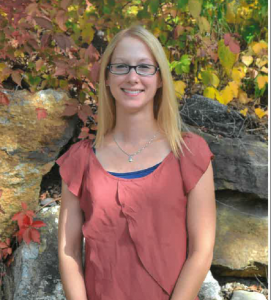 How long have you worked at Walden?
I've been at Walden for just over five years.
Why did you decide to join Walden?
After being in the substance abuse field for few years, I was ready to expand my clinical horizons. Working with eating disorder patients, and Walden specifically, seemed like the most natural fit for my skill set and background. Every day is a challenging – yet incredibly rewarding – experience.
What do you love most about working at Walden?
Working directly with patients and being on the frontlines of innovative treatment. I'm honored to be part of a culture that emphasizes the most effective and compassionate care for every person who comes through the door.
What does Walden mean to you personally?
Walden means hope. Hope for all those whom are truly struggling. Hope that they'll be able to access the support and assistance needed to advance their journey in recovery.
What is your favorite memory/proudest moment at Walden?
I'll be honest – I'm lucky to have many! They include every time I see a patient "graduate" from Walden – full of confidence and hope. Or the smaller moments when I hear patients talk about their first shift in believing they, too, can recover just like the hundreds before them.
Describe your "average day"
An average day will consist of running groups, meals, individual and family meetings with patients; collaborating with fellow employees (of all disciplines) and providers in the community; and supporting my peers in creating the most impactful environment of care we can.
How have patients inspired you?
Patients inspire me when they first reach out to us with questions, schedule an evaluation or return to programming. It's the strength and courage to seek and accept treatment that is truly inspiring.
How has the eating disorder field evolved in recent years?
There's more education, community outreach and support for those struggling. There's more awareness and knowledge of eating disorders on the whole, in large part due to the continued efforts of organizations like Walden, MEDA and others. There's still a ways to go, but it's great to see so much progress in such a short time!
What is your advice to patients and families?
Hold onto hope, no matter what.  Recovery and treatment is not easy, but a life of recovery is going to be truly invaluable.
What are your hobbies outside of work?
Hanging out with my family and friends, especially my husband and son.  No matter what we do, it is always enjoyable.
What is one thing people may not know about you?
I may seem shy and quiet at first, but once you get to know me, you'll discover my quick wit and tendency to place humor in all things!
####