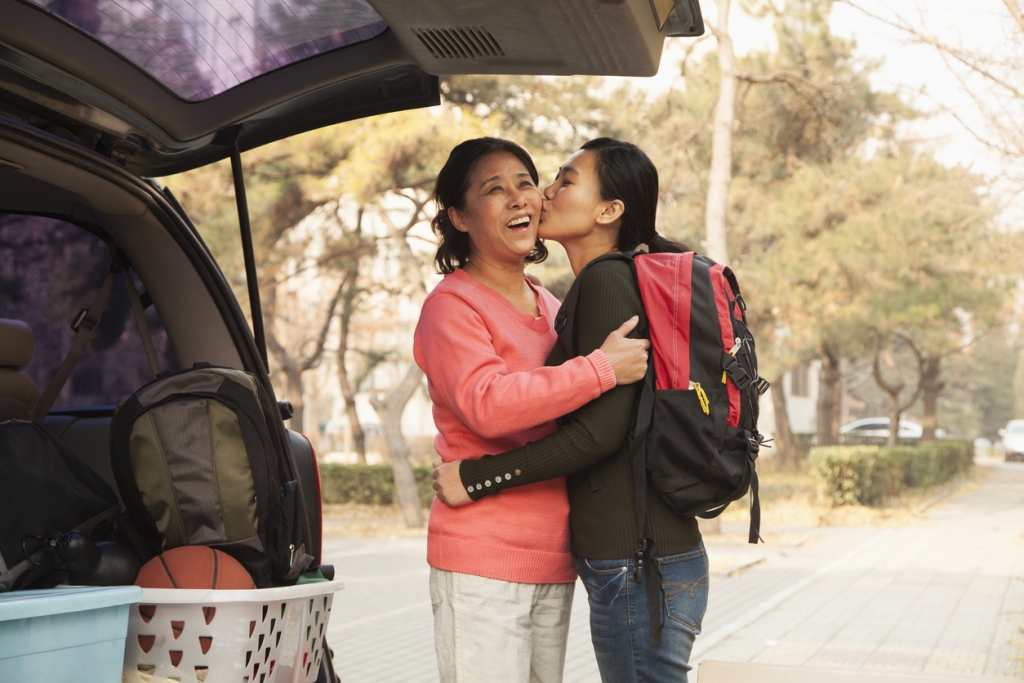 Sending a child off to college is often an emotional experience for parents. For those who have a child living with an eating disorder, there are a lot more factors involved that can understandably be quite anxiety-provoking.
How will my child handle living away from a more structured home life? Will dining halls be a challenge? Will studies and new relationships get in the way of their recovery? Will they continue toward recovery goals without our support and coaching?
If you're apprehensive about your child going back to school, here are some steps you can take to help ensure continued recovery success, and hopefully, ease some of your anxieties:
Set up an on campus treatment team: It's critical to have an experienced and trusted healthcare provider either right on campus or a short drive away. This means a nurse or doctor to regularly check your child's vitals and weights to ensure they are still on track with their recovery goals. These services are usually offered through campus health centers, and you'll need your child to sign a release for medical information so you can regularly communicate and check in with this team. It's also a good idea to supplement the team with a therapist specialized in treating eating disorders, whether it's an outpatient therapist, psychiatrist, counselor and/or dietician.
Ease in on the coursework: Your child is likely under a lot of stress, worrying how they will be able to adequately handle their academic load. You might want to consider scaling back on classes and credits, at least for the first semester. This could help make the transition a bit easier without sacrificing the quality of their studies.
Identify a "support friend": Your child needs an ally nearby, someone who can keep them accountable, provide a listening ear and also understand when it is appropriate to involve you if any concerns arise.
Plan extra visits: If you live close to campus, plan to visit your child your child regularly. If you're hundreds of miles away, make it a point to visit once a semester, beyond the usual Parent's Weekend. These visits should be scheduled and planned out in advance, and include plenty of one-on-one time and family meals. We do encourage normal adolescent autonomy, so with each recovery goal reached, these visits can be weaned down as further motivation for your child's continued success.
Skype or FaceTime once a week: You want to continually stay connected to your child. An easy way to do this is through regular phone calls, or even better, video telephone services like Skype or FaceTime. Since you know your child better than anyone else, physically seeing them should help you to tune into any potential concerns based on visible expressions or tone.
Encourage hobbies: There's rarely a dull moment in college. Most universities and colleges have a student activities office, which hosts a plethora of extracurricular activities or clubs. Check their website or encourage your child to visit the office upon their return to campus. If any of these organizations include physical activity, do make sure your child has proper medical clearance to participate.
My biggest piece of advice? Breathe. Yes, this may be a difficult time – but whether your child is returning or going to college for the first time, this is a big (and positive!) part of the recovery journey. Taking the steps above should help make this a productive transition for both you and your child.
If you are a parent of a college – student with an eating disorder and are looking for support before /
during the return to campus, we can help.
####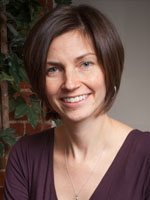 Laura Roias is director at Walden's Worcester clinic providing clinical, administrative and fiscal oversight and development for the clinic.Formerly, she was assistant director of Walden's partial hospitalization and intensive outpatient programs where she obtained extensive experience conducting individual, group and family therapy.
Ms. Roias employs a strengths-based perspective and uses a wide range of therapeutic modalities including cognitive behavioral, dialectical behavioral and interpersonal therapy. She received her master's from the University of North Carolina.