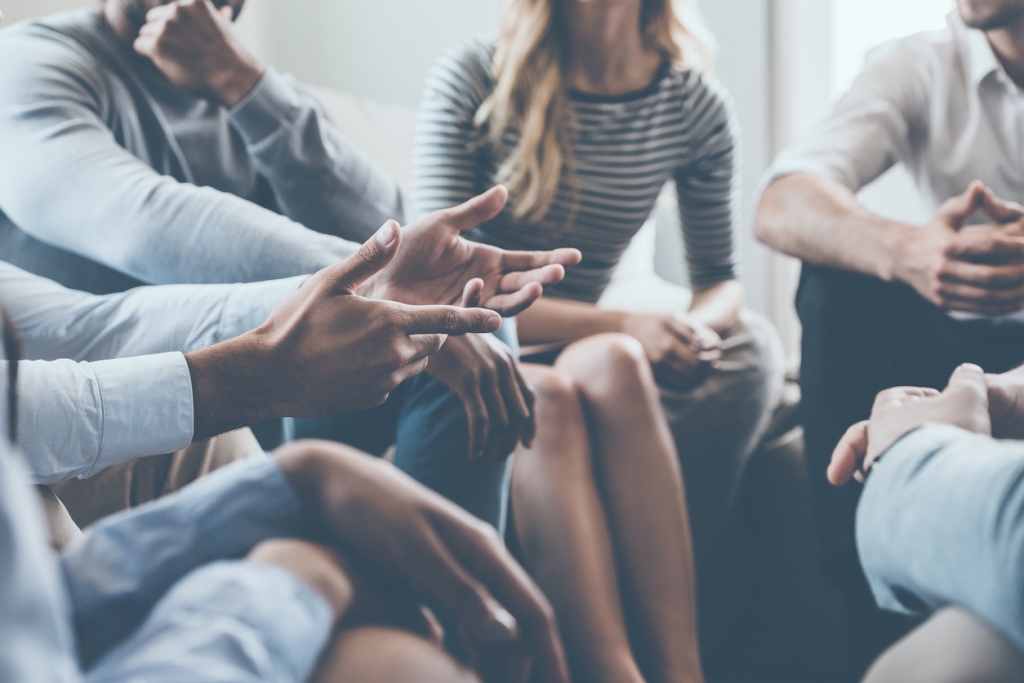 Whether you have experienced one first-hand, or know someone who has, eating disorders touch millions of Americans. They can be physically draining and mentally exhausting, among a myriad of other challenges.
Making the brave decision to seek treatment, and commit to recovery, can be equally as stressful and overwhelming. After all, the word "treatment" doesn't exactly elicit positive thoughts or images with most people. It can take time, energy and involve many ups and downs.
Through it all though, I often hear these phrases: "Treatment wasn't as bad as I thought it was going to be," and "Treatment was really hard, but it was worth it."
So if you are exploring treatment, try to keep an open mind. Remember that there is a light at the end of the tunnel, and treatment will help you get there. Here are some things that you might not know about eating disorder treatment.
1). Treatment isn't just for girls!
Approximately one-third of individuals struggling with eating disorders are male. An estimated 2% of all males (or 10 million Americans) will be impacted. 40% of all binge eating disorder cases involve males. Members of the LGTBQ community experience eating disordered behaviors at a higher rate than other populations. Eating disorders do not discriminate based on gender and neither should treatment.
2). Treatment won't take up all of your time.  
Yes, treatment can be a long and intensive process, but it doesn't have to keep you from living your life. In fact, many levels of care – such as partial hospitalization, intensive outpatient and outpatient programs– allow you to attend treatment, while still living at home, and in some cases, remaining in school or at work. This flexibility allows you to get the most of out of treatment, attending programming during the day while leaving plenty of time to practice your new skills outside of the treatment walls.
When higher levels of care are required, programming is designed to provide the skills and interventions to transition into lower levels of care, and work towards this level of flexibility.
3). Treatment is more than just sitting in a circle talking.
While individual and group therapy can be incredibly helpful, treatment now goes well beyond those types of interventions. More holistic and creative therapeutic models are commonplace today, such as movement therapy, art, music therapy or even yoga. These modalities are designed to support a growth of positive connection and create a movement towards change and recovery without using words. And yes, they can be lots of fun!
4). Your family and supports can be involved in treatment
The emotional and physical toll of the eating disorder not only affects you, but also extends to your loved ones. Families can play an active and direct role in the treatment process.
In fact, many providers actually encourage families to be involved in the treatment of their loved one.  This may include family therapy sessions, family dinners and/or support groups for both parents and sibling. Family-Based Treatment (FBT) is a gold standard treatment intervention that is evidence-based to treat adolescents with anorexia and is showing promising results for adolescents with bulimia, binge eating disorder and ARFID. Here at Walden, we've seen significant positive results using the FBT model.
5). You are never alone in treatment
For those in the throes of an eating disorder, life can feel isolative. While most of the eating disorder work focuses on the individual, should your loved one opt to be involved in treatment, it will equip them with the skills and capabilities to be the strongest support system for you. There are also times when you'll learn from others –being around those facing similar challenges and struggles can often instill a sense of validation, acceptance and understanding you might not find anywhere else.  Your treatment team – a combination of therapists, clinicians, dietitians, nurses and others – are of course, always in your corner, too.
If you're still uncertain about seeking a higher level of care for your eating disorder, my advice: give it a try. Treatment is hard, but with practice and determination recovery is possible—really, I see it every day!
Are you, or a loved one, seeking help for an eating disorder? Fortunately, there are many great providers to choose from and groups offering invaluable support, such as the National Eating Disorders Association. You can also contact your insurance company for recommendations.
And of course, we're happy to be a resource too.
####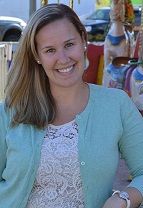 Nicole Pipitone, MAAT, LPC is currently the Assistant Program Director at Walden Behavioral Care's Guilford, CT clinic. Previous to this role, Niole was the Clinical Supervisor for Adolescent Programs for the Connecticut Region at Walden in South Windsor, CT. Nicole received her master's degree  in art therapy and clinical counseling from Albertus Magnus College. In 2012, Nicole found an interest in working with the eating disorder population and began working at Walden in 2013. During this time, Nicole has supported the growth of the adolescent programs for both parents and adolescents through facilitating support groups, psycho-education groups, dialectical behavioral therapy groups, cognitive behavioral therapy groups, and implementing the Family-Based Treatment model.