Walden Center for Education and Research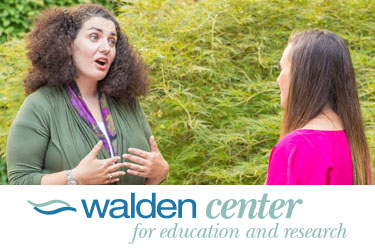 A Leading Resource in the Fight Against Eating Disorders
Eating disorders are widespread and perhaps the most neglected life-threatening illnesses our nation faces today. At the Walden Center for Education and Research Inc., a 501(c)(3) nonprofit organization, we'd like to change that.
With your help, Walden Center can provide:
Education for patients, families, educators and medical professionals
Research into the cause and cures of eating disorders
Awareness to bring this disease out of its shadows
Support to help patients and families pay for treatment.
To learn more about how Walden Center is leading the fight against eating disorders, or to make a charitable contribution, please visit our website at WaldenCenter.org.