Partial Hospitalization Eating Disorders Treatment for Adults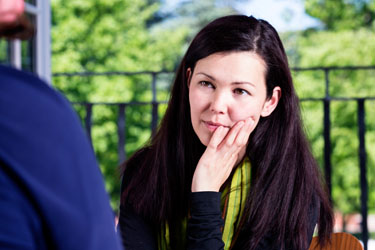 Walden's Adult Partial Hospitalization Program (PHP) includes males and females, 18 years and above, who are living at home, but need more support than outpatient care can provide. It offers individuals a highly supportive and structured daily treatment program that is necessary for patients to progress in their eating disorder recovery.
Requirements of the Adult PHP Eating Disorder Program
Female or male, 18 years of age or older.
Do not require hospital or residential level of care.
Require program structure and support to manage eating disorder behaviors.
Treatment for the Adult PHP Eating Disorder Program
Case management, including coordinated care with outpatient team.
Supervision of two therapeutic meals and two snacks daily.
Medical management.
Psychopharmacology.
Nutrition counseling.
Group therapy.
Discharge planning.
Treatment Team for the Adult PHP Eating Disorder Program
Psychiatrist
Nurse practitioners
Therapists
Dietitians
Mental health counselors
Adult PHP Eating Disorder Group Programming
Dialectical Behavioral Therapy (DBT)
Cognitive Behavioral Therapy (CBT)
Self-esteem
Nutrition education
Expressive therapy
Body image
Relapse prevention
Hours for the Adult PHP Eating Disorder Programs
Patients attend program five days per week (Monday through Friday) for six hours each day. Please call the individual clinic for specific hours: