Mastering Balance: A Walden Psychiatric Associates Outpatient Program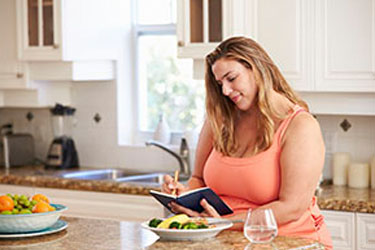 Help for Compulsive Eating, Binge Eating and Food Addiction
The Mastering Balance program treats children, adolescents, women and men who need support, counseling and a comprehensive plan to manage their weight and to gain control over compulsive eating, binge-eating disorder, overeating or food addiction.
Mastering Balance coaches work with children, adolescents and their families and individually with men and women to develop a personalized plan that may include:
Family-based therapy (applies only to children and adolescents).
Individual or group therapy.
Psychopharmacology.
Nutrition education
Family, couples, therapy.
Treatment is provided by a specialized team of psychiatrists, psychologists, dietitians and therapists. Insurance is not accepted.
The Mastering Balance program is located at 69 Hickory Drive, Suite 2000 Waltham, Massachusetts.
To learn more, call 781-899-2460.